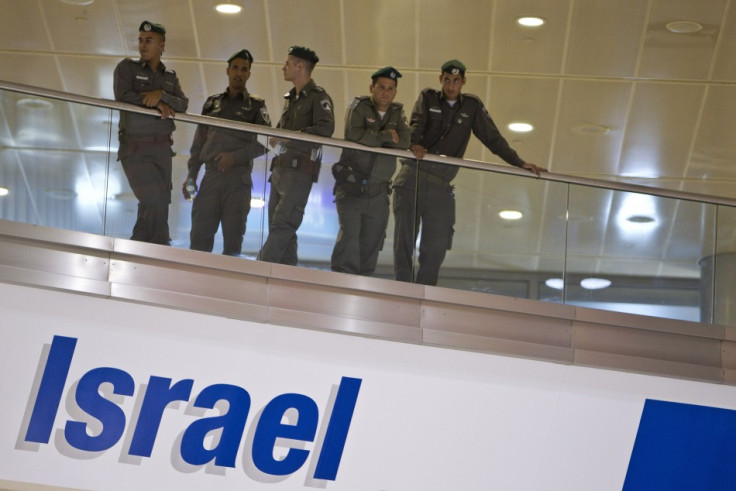 A Christian theologian was refused entry in Israel for alleged involvement in activities boycotting the state. Israeli public security and interior ministers said on 6 December that they blocked the entry of professor Isabel Phiri, associate general secretary of the World Council of Churches (WCC), an organisation representing over 500 million Christians from different denominations, for allegedly supporting the Boycott, Divestment and Sanctions (BDS) movement.
This is the first time Israel has denied access to an individual on the grounds of affiliation to the BDS, which claims to be waging a non-violent struggle against occupation, but Israel identifies as a serious threat to the country.
According to a WCC statement, their colleague was "apprehended, interrogated and deported from Ben Gurion International Airport" and the organisation strongly condemned Israel's move as "patently unjust and discriminatory".
"The reason given for Phiri's deportation was 'Prevention of illegal immigration considerations,'" the group said, "All four other members were allowed entry. The WCC has instructed its legal representatives to lodge an appeal against this patently unjust and discriminatory action against Phiri immediately".
The Malawi woman is a respected theologian, a former professor of African theology, dean and head of the school of religion, philosophy and classics at the University of KwaZulu Natal, South Africa, and editor of the university's journal of gender and religion in Africa. She was travelling to attend consultations with church leaders in Jerusalem on the WCC-backed Ecumenical Accompaniment Programme in Palestine and Israel (EAPPI).
According to the EAPPI website, the programme brings international volunteers to monitor human rights in the West Bank, among other humanitarian activities in both Palestine and Israel. The EAPPI states: "It is our belief that the Israeli occupation is harmful to both Palestinians and Israelis and that both peoples have the right to live in peace, security, and freedom."
In a statement, Israel's Population Authority announced a check by the Strategic Affairs Ministry considers the programme as promoting "anti-Israel activity." Strategic affairs minister Gilad Erdan says the boycotters' place is outside Israel and "we shall continue to do everything possible to prevent them from entering our country."
"The accusations made against the WCC and the EAPPI programme in the interrogation of Phiri and published in the media today are completely false" said WCC general secretary Reverend Olav Fykse Tveit as reported by the Israeli daily newspaper Haaretz. "I am very surprised and dismayed that the Israeli Ministry of Interior is apparently basing its decisions on incorrect and unreliable sources."
According to Haaretz, Israel announced in August it would establish a joint task force to collect information and to identify foreign nationals engaged in boycotting activities, preventing foreign members of organisations supporting the anti-Israel boycott from entering Israel and expelling those already in the country, in line with the country's entry law.
Israeli lawmakers are working to approve a bill that would legalise thousands of Israeli settlement outposts built without permission on private Palestinian land in the West Bank. While the bill still requires more approval, critics have already fiercely condemned the move as a land grab that would make a two-state solution to end the long Israeli-Palestinian conflict even more distant.