Christine Lampard (nee Bleakley) was left mortified after a throwback picture from her school days was unearthed on ITV Lorraine today.
The 39-year-old presenter, who is currently filling in for Lorraine Kelly, proved she hasn't aged a day since her teens after entertainment correspondent Ross King insisted an old picture of her was shown on the morning programme.
Speaking from LA, the 55-year-old joked: "I want to see the pic of you in your blazer. Come on, everyone wants to see it."
An embarrassed Lampard said: "Really? Oh my gosh, what are you bringing that up for? Oh my goodness me, all those years ago."
But the Irish presenter needn't have worried since she hasn't aged a day since the snap, though her curly hair in the photo is a far cry from her straight and sleek locks in recent years.
King reassured Frank Lampard's wife by stating: "No change."
The old photo, which was taken more than 20 years ago, shows Lampard in a white shirt, black skirt and black tie with her curly hair worn in a half-up, half-down style and no makeup. Her bright white smile is the one sure thing that hasn't changed.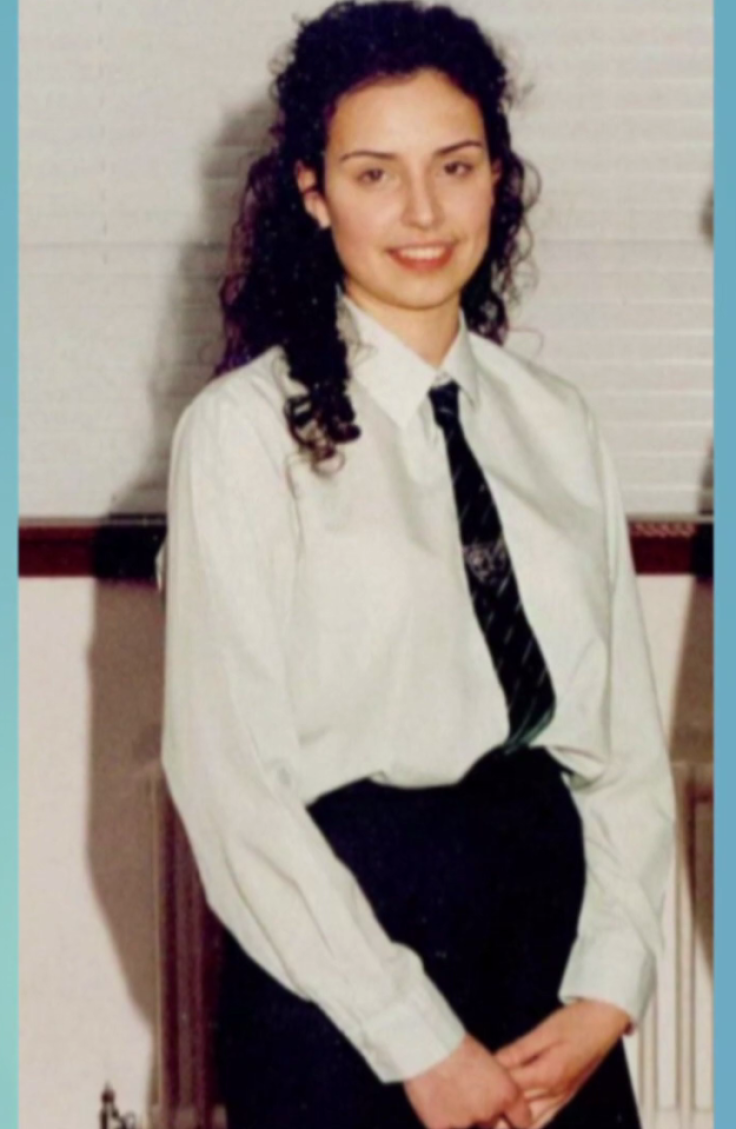 After Lorraine's official Twitter account shared the snap, one person replied: "Christine - you have transformed into a real beauty!"
The picture of Lampard may have been taken while she was studying for her A levels in Belfast. The star started out her showbiz career as a runner and then trained to become a floor manager while studying at Bloomfield Collegiate School in Ballyhackamore.
She continued to work at BBC NI while completing her politics degree at Queen's University, Belfast.
The star, who married retired footballer Lampard in 2015, recently recalled the terrifying moment the couple were nearly killed by falling scaffolding.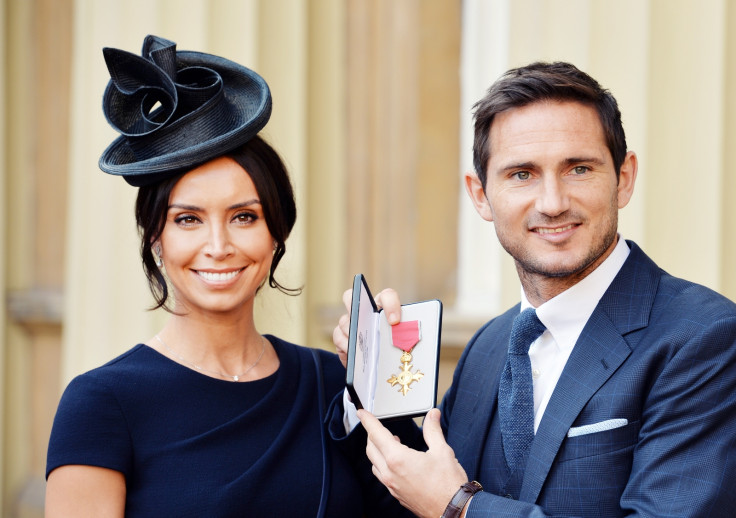 Speaking about their routine stroll to a coffee shop, she told Digital Spy: "We were walking past it as we do every day and I said: 'Frank I feel really funny about that scaffolding, I can just see it falling down.'
When exiting the shop, she said "'I swear Frank, I think something is going to happen', then I gave him a push and he hit the dog."
She recalled how she saved her husband, adding: "I pushed him into the road and then this huge clump of stuff fell off and bounced off of the pavement and went into the road – a huge chunk of metal."
Lampard said that the object was traffic-stopping, explaining: "A bus and everything had to stop because of this huge clump of scaffolding. We both sort of stood there. The driver got out to see if we were okay. We would have been killed."
The footballer has now asked his wife to inform him of any other premonitions she may have.