Owners of American Horror Story house sue because it is actually haunted by ghosts
Dr Ernst R von Schwarz and Pier Angela Oakenfold are suing their sellers for a reported $3m.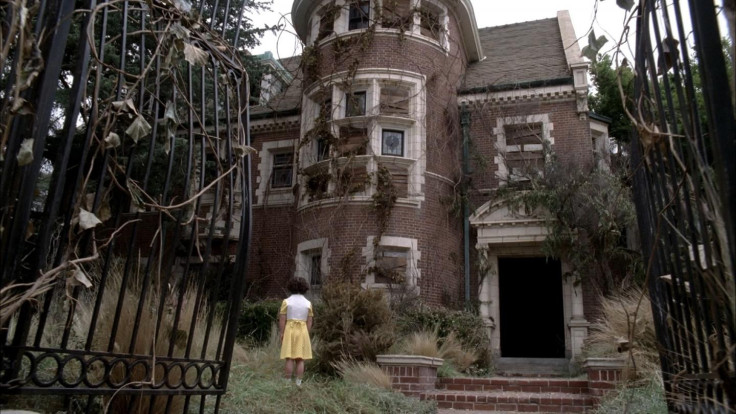 The owners of the haunted house from American Horror Story are suing their estate agents for $3m because they were not informed of the mansion's history.
The 2011 first season of the Netflix hit show, American Horror Story: Murder house, featured violent and disturbing events taking place inside the looming Rosenheim Mansion in Los Angeles.
But owners Dr Ernst R von Schwarz and Pier Angela Oakenfold were not informed that the residence was featured in the television series, and are also of the belief that it is haunted by two ghosts.
They purchased the home in 2015 and have said that they have suffered break-ins from fans of the Ryan Murphy show on a weekly basis.
Their lawyer told The Real Deal: "A week before I first visited them [to work on the case], they had been awakened by the sound of glass breaking – someone came in through the window in the kitchen."
He also added that the seller and brokers did not mention that the house was haunted by two ghosts – something which was not included in the complaint.
The owners – who bought the home for $3.2m – would not have purchased the 10,000-square-foot house if they had known it was a "macabre tourist attraction," the suit states.
They are suing on the ground of breach of contract as well as "fraudulent concealment," leaks, water damage and mould. They believe that the estate agents had a duty to disclose the home's role in the show and the frequent visitors it attracts.
The Tudor Gothic-style home has its own enthralling history – dating back to 1902 and featuring six bedrooms and five bathrooms. It was once used as a convent and has an adjoining chapel.
The Netflix series centres on the Harmon family – Dr Ben Harmon, Vivien and their daughter Violet, who move to the mansion unaware that the house is haunted by the ghosts of its former residents and their victims, many of which died grisly deaths in the basement.