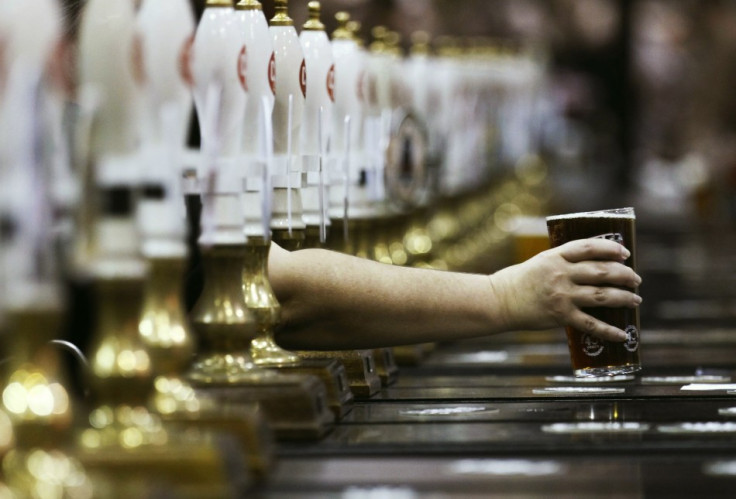 The mother of an 18-year-old who was killed in a Christmas Eve crash is pleading with drivers to stay off the roads if they drink this year.
Anna McGloin's plea comes as a surveys shows that three in every ten young drivers is willing to get behind the wheel after drinking alcohol.
More than half of the drivers will take to the road the morning after a heavy night, according to the road safety charity Brake.
The charity is urging young drivers to take a "zero tolerance" approach to drink driving this Christmas to prevent tragedies on the road.
The survey, carried out by Brake and Direct Line, found that 53 per cent of respondents were happy to drive home the morning after a heavy night of drinking, despite often having illegal levels of alcohol in their bloodstream.
Andrew McGloin, 18, died on Christmas Eve, 2005, in the passenger seat of his friend's car. Driver Jamie Artus, 19, was over the limit and the car crashed, killing Andrew. Jamie and another passenger survived.
"I don't celebrate Christmas. It doesn't exist for me anymore. Instead it's a day of remembering Andrew and what a wonderful son he was," she said.
"It's also a day when I relive the horror of learning of his crash. His death has left a gaping hole in my life. My wonderful son is lost forever. I've been denied grandchildren and I'll never see him grow old.
"People don't realise that when they have a drink and take to the road they hurt people; they devastate lives. My Christmas message is to tell people that Christmas is about family and if you drink any amount of alcohol and drive, you risk all that."
The charity's appeal comes after the new Association of Chief Police Officers lead for road policing, DCC Suzette Davenport, pledged a crackdown on drink and drug driving.
Last year more than 170,000 drivers were breath tested during the month-long campaign, with 6,662 arrests made. Last years saw around 250 deaths and 9,700 total casualties directly linked to drink driving collisions.
"Christmas is a time for family and friends to get together and celebrate. But for some of the families Brake supports, it's a sad time when they remember loved ones who have been killed in crashes caused by drink drivers - in many cases young, inexperienced drivers who didn't think through the consequences," said Brake campaigns manager Julie Townsend.
"Their deaths were preventable, and we all - young and old - have a responsibility to do what we can to prevent further drink drive deaths and injuries.
"We can do that by pledging to never drink a drop of alcohol before getting behind the wheel, never get in the car with a driver who has been drinking and to speak up about drink driving to friends and family the Christmas.
"Making this commitment could save your life, or the lives of others."