We round-up everything you need to know to buy a present for the gadget-lover in your life this Christmas.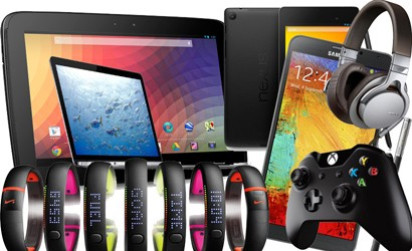 Christmas is all about love and goodwill to other humans. That's the idea anyway, but for better or worse it is also about giving presents to your nearest and dearest.
Whether they are a tech-savvy teenager or you doting grandmother, technology-related gifts and gadgets have never been more popular.
But with your senses currently being bombarded with ads and messages from manufacturers selling tablets, smartphones, video game consoles, apps an dmore, it is sometimes hard to see the wood from the trees.
Therefore we have put together a comprehensive list of Christmas Gift Guides for you, covering everything from laptops, tablets (big and small), video games, consoles, fitness trackers, smartphones (budget, big and otherwise) and even games for children this Christmas.
Christmas Gift Guides
Planning on splashing out on a new video games console this Christmas? Then make sure to check out our reviews and games round-ups: