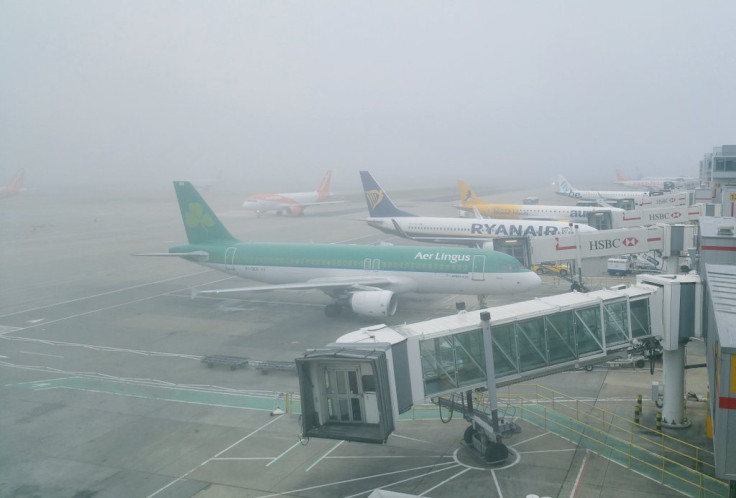 Christmas holidaymakers suffered flight delays at three London airports today (Thursday 22 December) due to fog, according to British Airways (BA).
The airline says that currently no flights have been cancelled but there are major delays and diversions affecting services at Heathrow, Gatwick and London City.
The bad weather is causing severe disruption just two days before a proposed strike by sections of BA's cabin crew kicks in.
In an online statement, BA said: "Fog across parts of southern England is affecting some flights to and from London's airports today.
"For safety reasons, air traffic control has to allow greater space between landing aircraft in fog or during periods of low visibility, and this will mean a reduced number of aircraft being allowed to land each hour.
"We are sorry for the difficulties caused by the poor weather and will do all we can to minimise the effect it has on our operations."
Passengers took to twitter to complain about the disruption. BA said it was doing the best it could to deal with a backlog of delays that could continue to affect services throughout the day. It advised passengers to check for their flight's status online.
Meanwhile Britain is bracing itself for Storm Barbara, which is anticipated to bring 90mph winds to parts of Scotland and has obliterated any hopes of a white Christmas elsewhere. The Met Office has issued an amber weather warning for the North of Scotland meaning "be prepared".
Grahame Madge, spokesman for the Met Office, told the BBC: "We have had the good fortune to be able to issue the weather warnings ahead of Storm Barbara coming, with plenty of time hopefully for people to change their plans if they need to.
"But the nature of the storm means it still has the potential to have an impact on power supplies, structures, and disrupt bridge and ferry crossings."