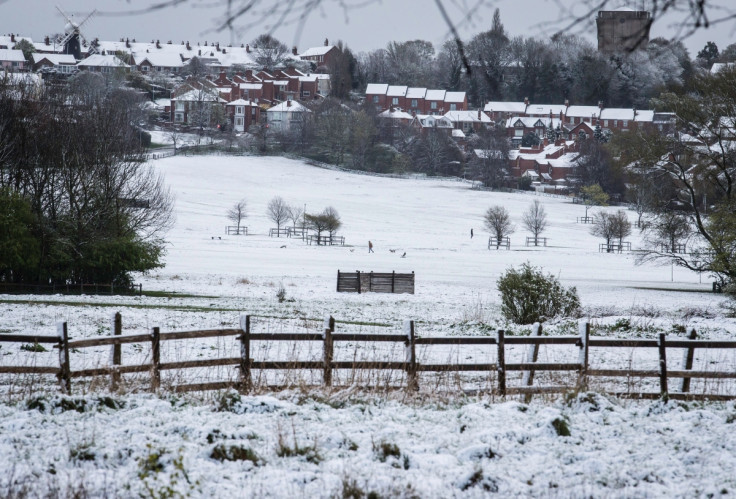 Will it be a white Christmas? That's the question on everybody's lips as we count down the final days to the festive celebration. News that Storm Barbara may be timing her 70mph arrival to coincide with that of Santa Claus will send shivers down spines of those hanging up their final decorations.
What do the Met Office have to say about it all? The weather wonks are currently predicting a "very wet and windy" Christmas Day in the UK as Barbara sweeps in from the Atlantic. But some meteorologists have offered a glimmer of hope to yuletide romantics and say there is a possibility of snowy showers, especially in the north of England and Scotland.
UK Snow Updates tweeted that they would be keeping an eye on Storm Barbara, but threw their hat in with the Met Office, saying: "Expectations seem to be wet and windy at this time."
The Met Office say that Christmas is statistically not the best time for snow in any case. "We are more likely to see snow between January and March than in December," according to their website. And, disappointingly, white Christmases have been less common in the 20th and 21st centuries than in the previous 200 years.
That said, the official definition of a "white Christmas" sets a surprisingly low threshold. The Met Office say that only "one snowflake" must be "observed falling in the 24 hours of 25 December somewhere in the UK".
By this definition there have been 38 white Christmases in the last 54 years, which is certainly at odds with how most people will remember their past holiday periods. More importantly, there has only been a widespread covering of snow on the ground in more than 40% of the country four times in the last 54 years. White Christmases are a rare thing indeed!