Ex-LAPD officer Christopher Dorner has been charged with the murder of a policeman who was shot dead in the suburb of Riverside last week.
The 33-year-old published a manifesto online saying he would bring "warfare" to the police force and that he would not stop killing until corruption within the LAPD was exposed.
Dorner, who has evaded police since he began his rampage, has also been charged with attempted murder and could face the death penalty if found guilty.
The LAPD announced a $1 million (£638,000) reward for information leading to his capture on Sunday. Since then they have had over 700 tip-offs.
Anthony Burke, supervisory inspector for the US Marshals regional fugitive taskforce, compared the reward to a game that anyone could win.
"Now it's like the game show Who Wants to be a Millionaire. Instead of one contestant, we've got 100,000, and there's only one question you have to answer," he said.
"All they have to answer is where he's at, and we can take it from there."
Dorner claims he was wrongly fired from the force in 2008 after saying one of his senior officers kicked a disabled suspect in the face. He also alleged widespread racism within the force.
Riverside County District Attorney Paul Zellerbach said Dorner has been charged with one count of murder. He has also been charged with attempted murder after wounding an officer and firing at another two.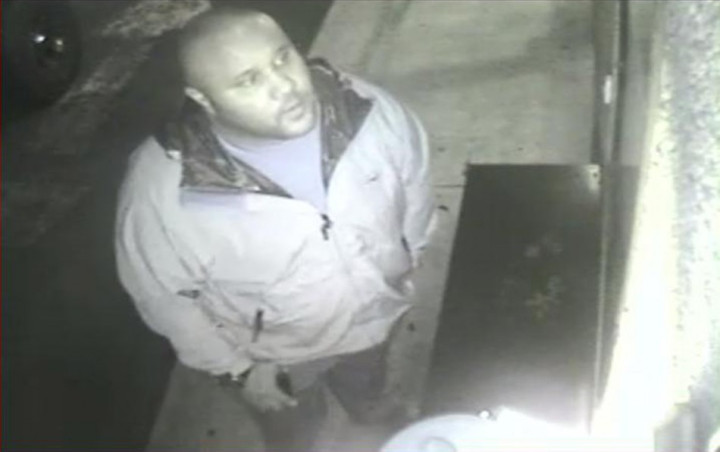 Zellerbach said: "By both his words and conduct, he has made very clear to us that every law enforcement officer in Southern California is in danger of being shot and killed."
Dorner is also suspected of killing Monica Quan and her fiancé Keith Lawrence at their home on 3 February, but he has not yet been charged with these murders. Quan was the daughter of a former LAPD police chief.
Zellerbach said he does not believe Dorner has finished killing: "I don't think he's done. Just read his manifesto and look at his actions. He's trying to send a message, and it would be my belief that his message is not completed yet."
Authorities have obtained a no-bail arrest warrant, meaning Dorner can be apprehended anywhere.
In his manifesto, Dorner says: "Unfortunately, I will not be alive to see my name cleared. That's what this is about, my name. A man is nothing without his name.
"Self-preservation is no longer important to me. I do not fear death as I died long ago. I was told by my mother that sometimes bad things happen to good people. I refuse to accept that.
"I know I will be vilified by the LAPD and the media. Unfortunately, this is a necessary evil that I do not enjoy but must partake and complete for substantial change to occur within the LAPD and reclaim my name"