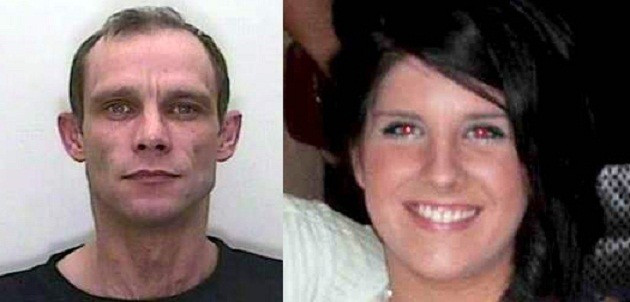 A taxi driver who murdered Sian O'Callaghan after she got into his car after a night out in Swindon has been sentenced to life in prison.
Christopher Halliwell, 48, of Swindon, pleaded guilty to the murder of O'Callaghan at a hearing at Bristol crown court. He will serve a minimum 25 years in jail.
It has also been revealed Halliwell admitted to the murder of Becky Godden, 28, but the charge was forced to be drop following a series of errors by police.
O'Callaghan, 22, went missing in the early hours of 19 March 2011 after leaving Swindon's Suju nightclub and beginning the short journey to her home which she shared with her boyfriend.
The court heard how O'Callaghan got into Halliwell's taxi on the high street. The father-of three-drove her to Savernake Forest, near Marlborough in Wiltshire, where he stabbed her in the neck and head.
He switched off his car radio so his taxi company could not track him, the court heard.
Police found the victim's body in Uffington, Oxfordshire, five days later, where he had dumped it. He had moved the body four times in the 24 hours after her death, cleaned his car and burnt the seat covers.
Prosecuting Ian Lawrie QC told the court: "He had carried out a reconnaissance for a possible depositing site for Sian O'Callaghan."
He was arrested on 24 March outside an Asda store in Swindon after purchasing a quantity of drugs. Police feared he was about to take his own life.
Hundreds of volunteers joined the search for O'Callaghan and a £20,000 reward to find her was offered by an anonymous donor.
The court heard from her boyfriend, Kevin Reape, that his heart had been "ripped out [and] my life destroyed".
Her mother, Elaine O'Callaghan, said: "There is never total closure, just accepting my life has changed forever."
Mick O'Callaghan, the victim's father, said: "My eldest daughter was the most lovely and fantastic daughter. This statement cannot explain the awful harrowing loss of Sian."