Dunkirk director Christopher Nolan is proud of his decision to cast pop star Harry Styles in the upcoming World War II epic. Defending Styles' role, Nolan compares the backlash to that of Heath Ledger playing The Joker in his Batman movie The Dark Knight.
Styles, 23, takes on the role of a soldier named Alex in the star-studded movie which depicts the evacuation of Allied troops on the beaches of Dunkirk in France during WWII. Critics have slammed Nolan, 46, for giving the role to Styles over an esteemed actor considering the One Direction singer has never acted before.
Addressing the backlash, Nolan told Entertainment Tonight: "As a director, I have to trust my instincts, my ability to figure out who's the right guy for the part. I'm not too worried about baggage. I was new to Harry.
"I mean, I've heard his name from my kids, but I wasn't really familiar with him... What I was seeing [when he auditioned] was a very charismatic guy who clearly had a truthfulness and a subtlety in his ability to perform as a film actor."
The filmmaker continued: "When I cast Heath Ledger as the Joker [in The Dark Knight], it raised a lot of eyebrows and caused a lot of comment. I have to trust my instincts, and Harry was perfect for this part."
Ledger, who died in 2008, had big shoes to fill when he replaced Jack Nicholson in the iconic role as the deranged psychopathic supervillain. However, the Australian actor's phenomenal performance as the Joker won critical-acclaim and the best supporting actor Oscar in 2009.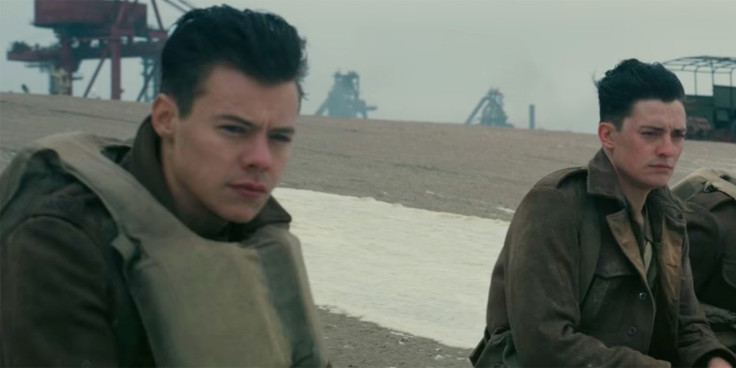 In a featurette for Dunkirk, Styles praised Nolan's determination on making the special effects appear as realistic as possible. In turn, the director applauded the pop star's nuanced performance in his debut acting role.
Nolan explained: "What I'm hoping for, when people see the film, is I'm hopeful that they won't miss what he's done, because it's very subtle, very truthful and real. I wasn't giving him a sort of flashy thing to do.
"But it's really important what he does in terms of what it says, I think, about human nature and what people do in different situations, and I think he pulled it off with incredible grace and reality. And that as a director, that's what you're looking for."
Dunkirk, also starring Mark Rylance, Tom Hardy and Cillian Murphy, hits UK cinemas on 21 July.
Watch the Dunkirk trailer: