Chuka Umunna MP calls Ken Livingstone a 'pin-up for prejudice' at anti-Semitism hearing
Labour MP Chuka Umunna has harshly criticised Ken Livingstone at a parliamentary hearing on anti-Semitism, saying that his comments that Hitler was a Zionist "betray" his legacy as London mayor.
But Livingstone defended himself by saying his comments had been misrepresented and he declined to apologise, although he did state he wished he had not uttered them.
Livingstone had been condemned in many quarters for his comments which he said were based on opinions expressed by Israeli President Benjamin Netanyahu and historian Lenni Brenner. But Livingstone, who was suspended by the party in April 2016, said that some "well-educated" Jews had stopped him in the street to express solidarity.
The harshest interrogation at the Home Affairs' select committee on Tuesday (14 June) came from Umunna who said he was frustrated at Livingstone not answering his questions.
"I'll just say this to Ken Livingstone. You were born in my constituency. You went to school in it, I and many other Labour colleagues of all backgrounds and faith, we campaigned not just once, but twice, for you to be mayor," he told the committee. "I think you campaigned for me.
"You did help reduce poverty and equality, you did improve the housing situation in our capital city, but you're not a historian, you're a politician and by needlessly and repeatedly offending Jewish people in this way, you not only betray our Labour values but you betray your legacy as mayor.
"All you're now going to be remembered for is becoming a pin-up for the kind of prejudice that our party was built to fight against."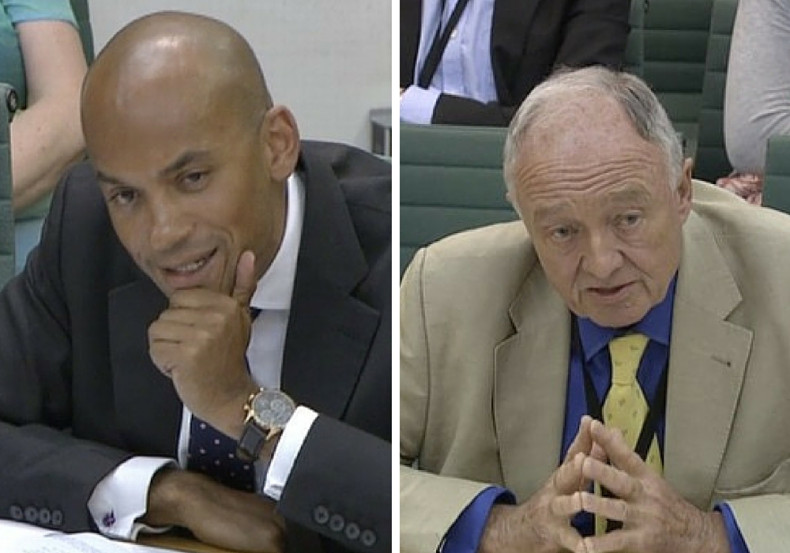 Umunna was stopped in his tracks by committee chairman Keith Vaz who told him it was only the arena for questions and not personal statements.
However Livingstone said his words had been deliberately misrepresented and that in a radio interview, he had said that Hitler had supported Zionism in the early 1930s as a way of ridding Germany of thousands of Jews. That was not the same as saying Hitler was a Zionist, he added.
He told the hearing: "If I had said Hitler was a Zionist, I would apologise for that because it's rubbish. If I'd said it, I would agree it was abhorrent. But I didn't say it. I was stating a simple historical fact."
In the furore in April, he was apprehended by fellow Labour MP John Mann, who called Livingstone a "Nazi apologist". Two days later, long-time ally Jeremy Corbyn called an independent inquiry into anti-Semitism and other forms of racism within the Labour party.
Also giving evidence at the Home Affairs Committee hearing was Jonathan Arkush, the president of the Board of Deputies of British Jews, who told Livingstone: "To say Hitler was a Zionist was not only the most absurd thing to say, but a hateful thing to say".
Labour's anti-Semitism inquiry and investigation into Ken Livingstone continue.