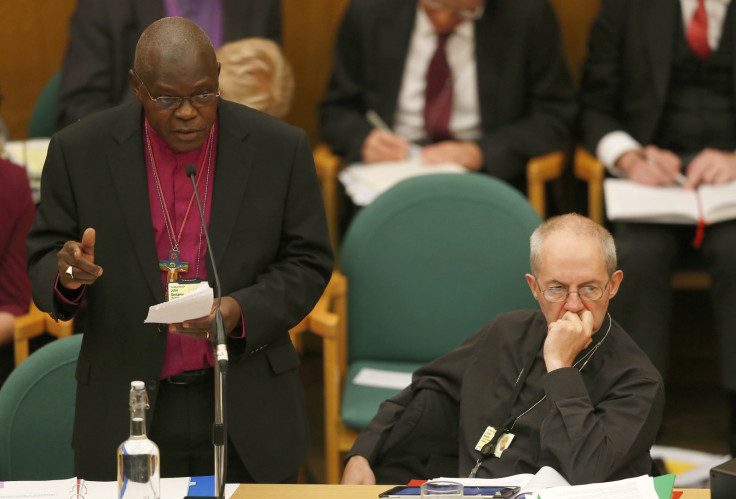 The two top figures in the Church of England have attacked the government over rising inequality and warned that society has turned to "rampant consumerism and individualism".
Archbishop of York Dr John Sentamu said the country has faced a "deep, deep economic crisis" during the David Cameron's premiership and claimed inequality had left people on "poverty wages".
The political intervention comes as Sentamu launched his new book called On Rock Or Sand?.
The collection of essays also includes a contribution from the Archbishop of Canterbury Justin Welby.
Sentamu explained that the book addresses "crucial questions" about the way the UK is governed.
"It is about building firm foundations for Britain's future and setting out the essential values we need to build a just, sustainable and compassionate society in which we can all participate and flourish," he said
"We need to rediscover the true meaning of the word economy - it means a household, a community whose members share responsibility for each other. The giant that must be slayed is income inequality - where some few have far too much and the many have too little."
Sentamu also warned of "rampant consumerism and individualism" citing the Black Friday sales as an example.
"This marrying of justice and self-interest is deeply unfashionable in a political scene where parties rush to outdo each other in enticing and beguiling the swing vote of Middle England not with a vision of justice but with appeals to individual preference, interest and consumer choice," he told the Daily Telegraph.
"If it is the survival of the fittest that's what I call living in the jungle and I don't want to live in the jungle - this is supposed to be a civilised society."
The comments come after the Church of England backed a report into food banks and food poverty in the UK.