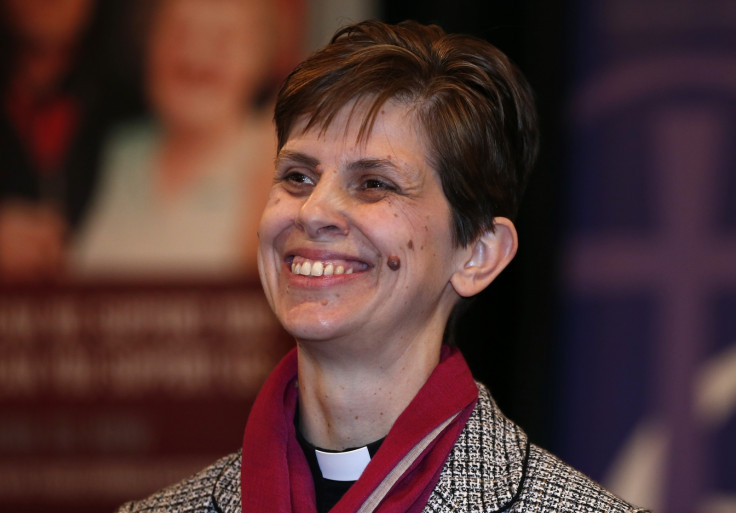 The Church of England has announced that the first female bishop is Reverend Libby Lane, just weeks after the General Synod announced the historic change to allow the ordination of women.
Lane will become the new Bishop of Stockport, a position vacant since May when Rt Rev Robert Atwell was made Bishop of Exeter. The move ends centuries of male leadership of the Church, 20 years after the decision to allow women priests.
In her acceptance speech, Lane asked the audience to pray in memory of the child victims of the Taliban attack in Peshawar, Pakistan, on Tuesday (16 December).
"It is a remarkable day for me and an historic day for the Church," she said, as reported by the BBC.
After the change was approved, the Archbishop of Canterbury Justin Welby said the change was the start of "a new way of being the church".
Prime Minister David Cameron tweeted: "Congratulations to Revd Libby Lane on becoming the first woman bishop in the Church. An historic appointment and important day for equality."
What is Lane's history?
She has been the vicar of St Peter's Hale and St Elizabeth's Ashley, in the diocese of Chester, since April 2007. Since January 2010, Lane has held the post of Dean of Women in Ministry for the Diocese. She is also a bishop's selection advisor, according to her website.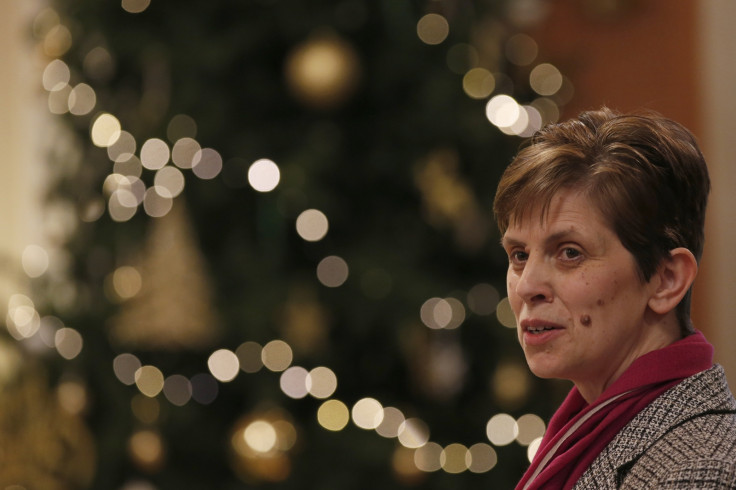 Lane has served in the diocese of York, as a chaplain in hospital and further education, and as family life officer for the Committee for Social Responsibility in the diocese of Chester.
Prior to moving to Hale, Lane was team vicar in the Stockport South West Team and assistant diocesan director of ordinands in the diocese of Chester, where she advised those considering a vocation to ministry in the church.
Lane attended school in Manchester and studied at the University of Oxford. She trained for ministry at Cranmer Hall in Durham and was ordained a deacon in 1993 and a priest in 1994, serving her curacy in Blackburn, Lancashire.
As well as being a school governor, Lane plays the saxophone, enjoys cryptic crosswords and supports Manchester United.
How senior is Lane's role?
The post is a relatively junior role, as she will be an assistant bishop in the diocese of Chester. Lane will not be eligible to sit in the House of Lords, as only 26 senior Church of England bishops play an active role in the Upper House.
Lane is one of eight clergy women from the Church of England elected as participant observers in the House of Bishops.
Lane's husband, George, is also a priest and they were one of the first married couples in the Church of England to be ordained together. Currently, George is the coordinating chaplain at Manchester Airport, in the diocese of Manchester.