A new poll has shown that the Scottish Conservative leader Ruth Davidson would have won as many seats in the last general election as Theresa May and more than any other prominent Tory figure.
The YouGov poll revealed that Davidson would have been able to get the 42% vote share her party got at the last general election in 2017.
This makes her the only Tory who would not have lost any voters, unlike cabinet ministers in the frame for the prime minister's job such as Boris Johnson, Amber Rudd and David Davis.
The poll showed that Johnson and Davis would lose 9% of voters and Rudd, the home secretary, 10%, the Sun reported.
However it did show that 41% of people believe Theresa May should stay as PM, compared with 34% saying she should quit.
Davidson's popularity and charisma have led for calls in the party for the Scottish MP to stand for a Westminster seat.
The Sun reported that MP for the safe Tory seat of Mid Sussex, the grandson of Winston Churchill, Sir Nicholas Soames, is ready to stand down and spark a snap by-election which could propel her into the running.
May has been facing pressure on all sides over her leadership, most recently from some party donors who have called for her to go. Davidson has hinted she might be ready for a seat south of the border if she is unable to defeat SNP leader Nicola Sturgeon at the Scottish elections in 2021.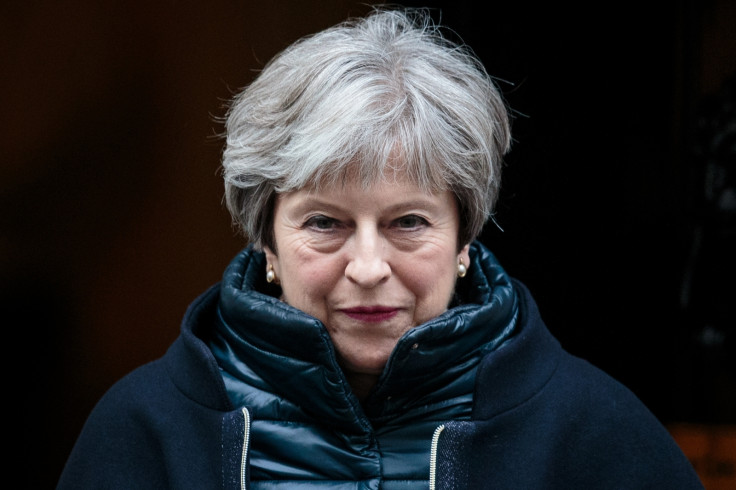 Nick Faith of WPI strategy, which commissioned the survey, told the paper: "All the other potential candidates, except for Ruth Davidson, are seen as more likely to drive support away from the Conservatives.
"Davidson comes out well as an attractive proposition. Her credentials as a future leader of the party will have been boosted by this poll."
May is in China where she is leading a British business delegation. She sent a defiant message over challenges to her leadership by saying on Wednesday morning (31 January): "I'm a servant of my country and my party. I'm not a quitter. There's a long term job to be done.
"And that job is about getting the best Brexit deal, but also about our domestic agenda. What is important for colleagues and the public is actually what we're doing as a Government and what we're achieving."
Earlier she had said that the UK would challenge Beijing on steel dumping, saying that the UK and China "will not always see eye to eye".