CIA Arms and Trains Syria Rebels Through Secret Jordan Programme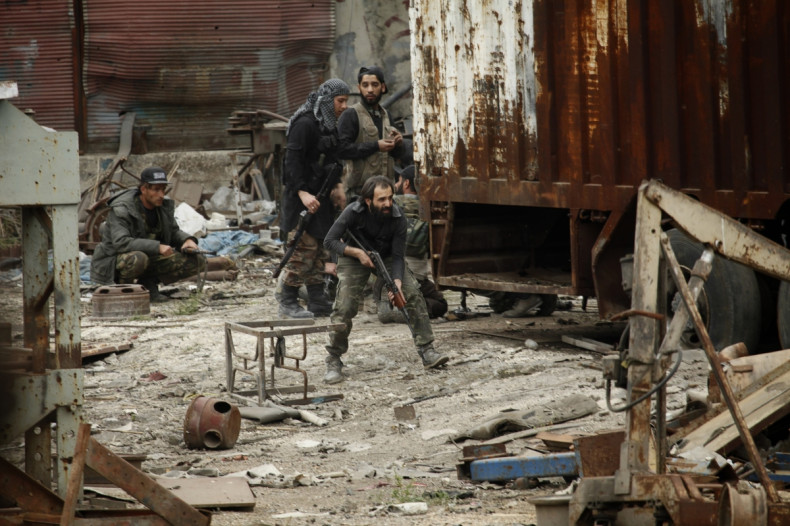 The United States is siphoning weapons and providing combat training to moderate Syria rebels via a secret Central Intelligence Agency programme in Jordan.
Growing US involvement has been propelled by continued strikes on rebel strongholds by Syrian president Bashar al-Assad's forces.
The secret training programme may become more public in coming months, according to National Public Radio (NPR) sources.
The covert strategy by American intelligence officials is geared towards pressuring a political settlement out of the Syrian regime as worries continue over Assad's growing strength in the three-year civil war.
Another approach favoured by some US officials, and one that is being considered, is the use of selective airstrikes on crucial military targets within Syria.
Dual approach
With no consensus in the UN Security Council - and a reluctance by Russia to find a solution - the US has stepped in to support rebels who have had minimal international backing since unrest began.
"The United States is committed to building the capacity of the moderate opposition, including through the provision of assistance to vetted members of the moderate armed opposition," said US National Security Council spokeswoman Bernadette Meehan.
"As we have consistently said, we are not going to detail every single type of our assistance."
In Jordan, the US is to follow a dual approach to training the Syrian rebels, with US military officers training the rebels themselves and, under the "train the trainers" model, training the Jordanian military to train the rebels.
A concern for Washington in supplying arms to rebels is the rise of extremist groups in the region such as Isis, a group al-Qaida has disowned, and the Nusra Front.
Military chiefs in Washington have argued that by training moderate rebels who have been vetted, the influence of radical Islamists in the region will be counterbalanced.
The White House is to continue to enlarge the training operation and increase arms deliveries before deciding if the Pentagon is to take a more public stance on US involvement in the civil war.
Approximately 150,000 people have died in the civil war with millions more displaced. More than three million people have been denied vital medical aid.