CIA director Mike Pompeo has said he believes Russia will attempt to interfere in the 2018 US midterm elections, and that the country's subversion of the US and Europe shows no signs of lessening.
The US is already in the throes of an investigation by special counsel Robert Mueller into alleged Russian meddling in the 2016 presidential election, accusations that both Moscow and the White House administration deny.
Speaking to the BBC, Pompeo said he has seen "no significant decrease" in Russia's subversion efforts in US and Europe.
Despite this, he told the BBC he was "confident that America will be able to have a free and fair election. That we'll push back in a way that is sufficiently robust that the impact they have on our election won't be great".
Pompeo struck a combative tone in the interview, setting out his vision for the CIA under President Trump. "We are going to go out there and do our damnedest to steal secrets on behalf of the American people," he explained, "and I wanted to get back on our front foot."
The Gulf War veteran also defended Trump against suggestions that he was not up to the job, saying, "It's absurd, the claim that the president isn't engaged and doesn't have a grasp on these important issues is dangerous and false."
He went on to describe Michael Wolff's book - Fire and Fury - as "drivel".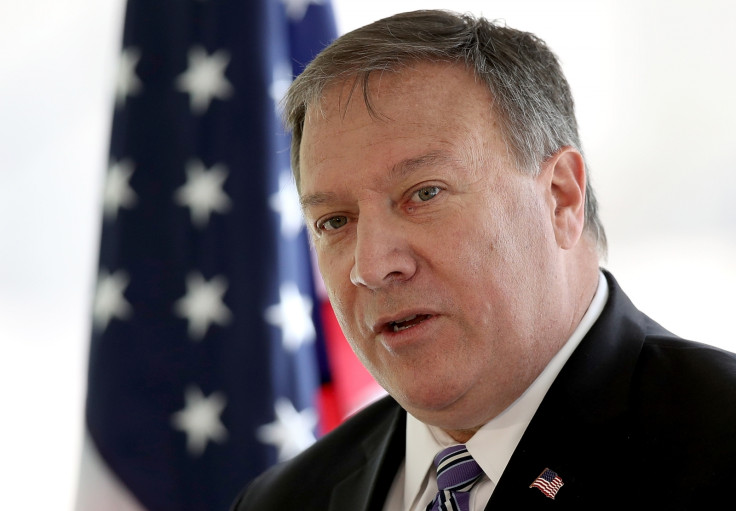 Pompeo also warned that China poses an equal threat to Russia, especially in its cyberwarfare capabilities.
"We can watch very focused efforts to steal American information, to infiltrate the United States with spies, with people who are going to work on behalf of the Chinese government against America," he said.
"We see it in our schools, in our hospitals and medical systems, we see it throughout corporate America. These efforts we have to all be more focused on," he said. "We have to do better at pushing back against Chinese efforts to covertly influence the world."
Pompeo's comments come as Trump refused to implement fresh US sanctions against Russia in spite of legislation passed by Congress in 2017.
The White House instead released a list of companies and foreign countries that are known to be in business with blacklisted Russian defence and intelligence agencies.
Kremlin spokesman, Dmitry Peskov said any talk of sanctions was an "obvious attempt" to interfere in Russia's own presidential elections in March.