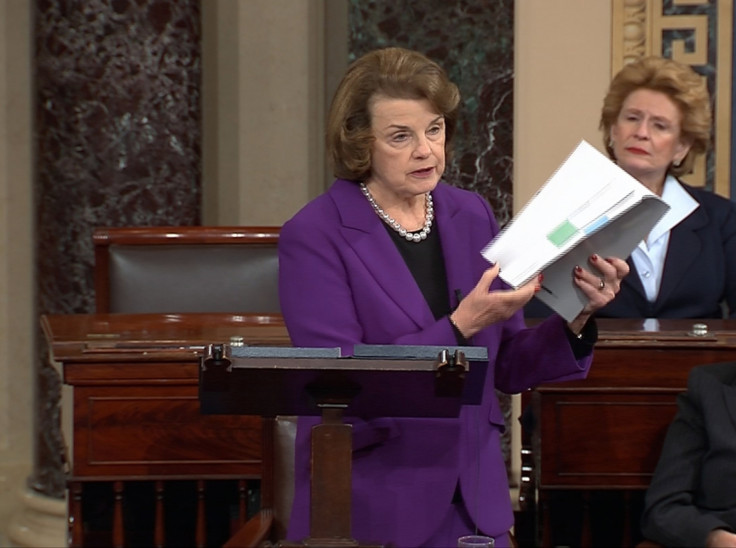 The UK government has denied that it attempted to redact "any allegations of UK involvement in activity that would be unlawful" from a Senate report into the CIA's treatment of detainees.
"The US gave our agencies limited sight of some sections of the executive summary before its publication and understand that they proposed a small number of changes to protect UK national security," a Downing Street spokesperson said.
The comment comes after The Guardian reported that references to Britain's intelligence agencies were deleted at their request.
"Number 10 had previously said that they only deleted items were due to national security concerns," the paper alleged.
"The U-turn will fuel speculation over how much the part US allies played in some aspects has been sanitised."
The Senate Select Committee on Intelligence (SSCI) published the report into CIA "enhanced interrogation techniques" earlier in the week.
The investigation revealed that CIA detainees were tortured and subjected to a series of "techniques", which were far more brutal than previous feared.
The committee said that the CIA carried out torture techniques on terror suspects in the wake of 9/11 while misleading the nation with narratives of life-saving interrogations.
"These techniques did significant damage to America's standing in the world and made it harder to pursue our interests with allies and partners," President Obama said in reaction to the report.
"I hope that today's report can help us leave these techniques where they belong, in the past."
On the day the incendiary CIA report was published Cameron told a news conference while visiting Turkey: "After 9/11 there were things that happened that were wrong — and we should be clear about the fact that they were wrong."
Mr. Cameron added, "We won't succeed if we lose our moral credibility."