CIA torture report: Prisoners forced to wear nappies 'to cause humiliation'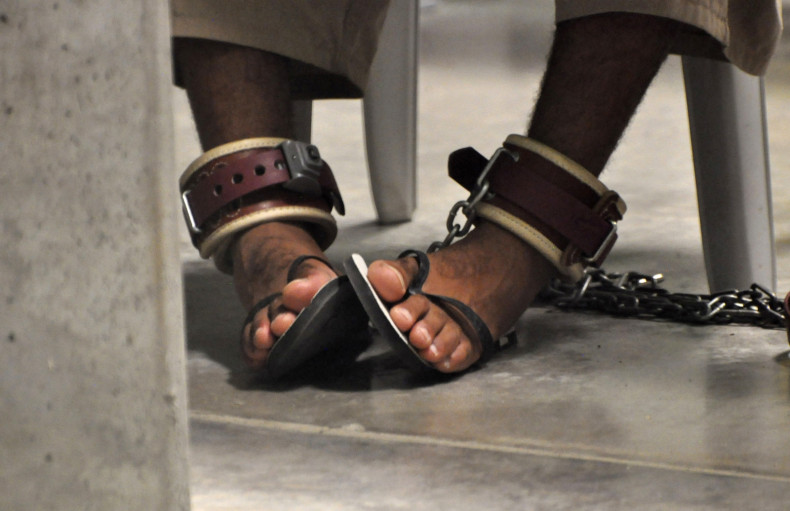 CIA officials forced detainees to wear nappies to "cause humiliation" and "induce a sense of helplessness", according to a torture report released by the Senate Intelligence Committee on Tuesday (9 December).
The report detailed the so-called "interrogation techniques" adopted by CIA officials to obtain information from terror suspects.
One of this was the "diaper technique", which "was verbally approved by the attorney general" together with another nine: the attention grasp, walling, the facial hold, the facial slap (insult slap), cramped confinement, wall standing, stress positions, sleep deprivation and use of insects.
The use of the nappy, however, had to be used only during sleep deprivation and could not "exceed 72 hours, required advance approval 'whenever feasible' and directed that their use be documented."
However, the report argued that CIA officials lied about the purposes of the use of nappies on detainees.
"The [July 2007 Office of Legal Counsel (OLC) memorandum] repeated CIA representations that diapers employed during standing sleep deprivation 'are used solely for sanitary and health reasons and not to humiliate the detainee,' and that, more generally,' the techniques are not intended to humiliate or to degrade.'"
However, "CIA records indicate that, in some cases, a central 'purpose' of diapers was 'to cause humiliation' and 'to induce a sense of helplessness'.
"The CIA's descriptions of the interrogation techniques were incongruent with how the CIA had applied the techniques in practice."
The report, which also said officials paid two psychologists to come up with torture methods, explained that when the then president George W Bush was briefed in April 2006 about the interrogations techniques, he "expressed discomfort with the image of a detainee, chained to the ceiling, clothed in a diaper, and forced to go to the bathroom on himself."
Furthermore, while CIA detainees were being transported via plane, they were "placed in diapers and not permitted to use the lavatory on the aircraft. Depending on the aircraft, detainees were either strapped into seats during the flights, or laid down and strapped to the floor of the plane horizontally like cargo."
Other methods used by the CIA on terror suspects included "rectal feeding" or "rectal hydration", a procedure that the chief of interrogations would later characterise as illustrative of the interrogator's "total control over the detainee".
Others received "ice baths" and death threats. CIA officers also threatened to kill the children of detainees, rape the mother of one man and cut the throat of another's mother.
The senate report sparked worldwide outrage and US President Barack Obama admitted that some of the torture techniques were "brutal, wrong, and counterproductive".
In a television interview with the Spanish-language television network Telemundo, the US President said: "We did some things that violated who we are as a people."
The UN and several NGOs have also urged that CIA officials must be prosecuted for committing gross violations of international human rights law.