Cigarette butts are killing animals and polluting waters in the UK
Cigarette butts are one of the largest contributors to plastic pollution in the UK, with the number of cigarette butts being found in rivers exceeding the amount of plastic litter.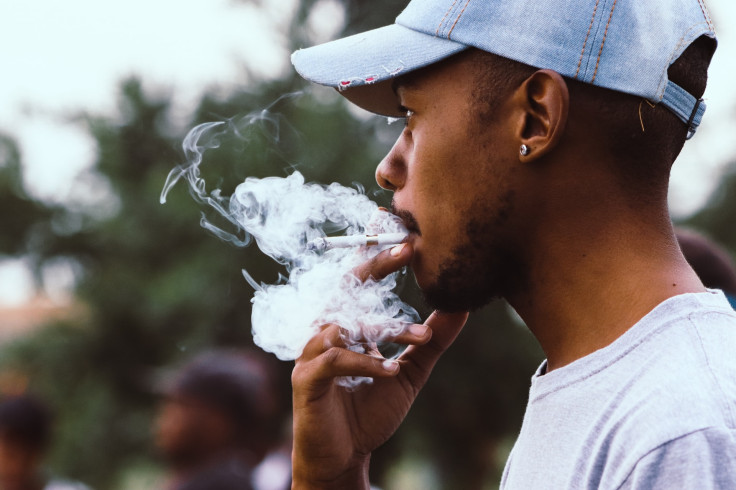 The number of cigarette butts being found in rivers in the UK has exceeded the amount of plastic litter, according to volunteers who are taking part in the annual Plasticblitz.
The Plasticblitz, which takes place each year to maintain the level of litter in the Thames, is organised by the environmental charity Thames21. The activity has people clearing rubbish from rivers and riverbanks. After clearing the litter, the volunteers record their findings and recycle it where they can.
Maria Herlihy, a Waterways Manager at the Environment Agency, recalled: "Although the figures for plastic pollution are shocking, it's always great to see how much difference determined volunteers can make to our rivers."
"Plasticblitz is a great initiative, and we were happy to take part again this year," she added.
This summer, in just two weeks, 585 volunteers cleared around 58km of the river. In the 699 bags of rubbish that was collected, 71 per cent of recorded waste was plastic. But, records show that cigarette butts were the most numerous plastic items. Other plastic items that were found included drink lids and food wrappers.
Following the litter results, Maria Herlihy urged the public to "Please – pick up your butts!"
Plastic pollution has been recognised as a serious and growing problem in the UK and on a global scale. Experts have proven that plastic waste threatens wildlife through ingestion and entanglement.
Plastic pollution that has been left for a period of time slowly breaks down into microplastics that make their way into the food chain.
According to some scientists, a person consumes an estimated average of five grams of microplastics in a week – similar to the weight of a debit card.
Statista, a leading provider of market and consumer data, acknowledges that the average human will eat, drink, and breathe between 7,000 and 211,000 microplastic particles every year – with that considered as an underestimate.
The National Institute of Health explains that "microplastics can act as a medium for environmental toxic substances such as bisphenol A, which are absorbed into the body and cause various diseases of the endocrine system and reproductive system".
A recent study, done by the technique of Raman microspectroscopy, also showed that microplastics were found in the placentas of six pregnant women. As of late, there is no scientifically proven way to remove microplastics from your body.
In the UK, there is nobody responsible for removing the plastic that enters the rivers. Rivers, therefore, are acting as plastic taps that allow for a constant stream of plastic from inland areas to flow into the sea.
An investigation into plastic pollution by Thames21 found that 80 per cent of plastic pollution found in the ocean, has already flown through rivers and streams on its way.
Between the years 2015 and 2020, the sales of e-cigarettes increased by 399.73 per cent – according to the Truth Initiative report. The influx of people using disposable plastic vapes generated a more serious environmental threat than cigarette butts.
Like the hazardous chemicals used in e-cigarette products, cigarette butts leach toxic chemicals into the environment. Arsenic, which is used to kill rats, is a popular chemical used in cigarettes. Cigarette butts that have been found in water, lead to toxic exposure that can poison fish and other animals.
Shannon Mead, the founder of No More Butts, uses his group to organise international volunteer clean-ups.
While cleaning the streets of Paris, Mead revealed: "There are millions of cigarette butts littered every day."
"No matter where you look, whether it's a beach, whether it's a suburban city, it's likely you're going to find a bunch of cigarette butts," Mead added.
While urging smokers to dispose of their cigarette butts in an environmentally friendly way, Mead recognised that cigarette butts "can be mistaken for food – there are photos of birds feeding it to their young... every cigarette butt will pollute anywhere from 40 litres up to 400 litres".
© Copyright IBTimes 2023. All rights reserved.