Over 10k micro-plastic fibres detected in 25 marine animals examined
Micro-plastic pollutants were found in 25 marine animals that were examined in the Mediterranean Sea, which is lined with litter. Small non-profit organisations, like Enaleia, are working to clean-up the ocean and protect marine life.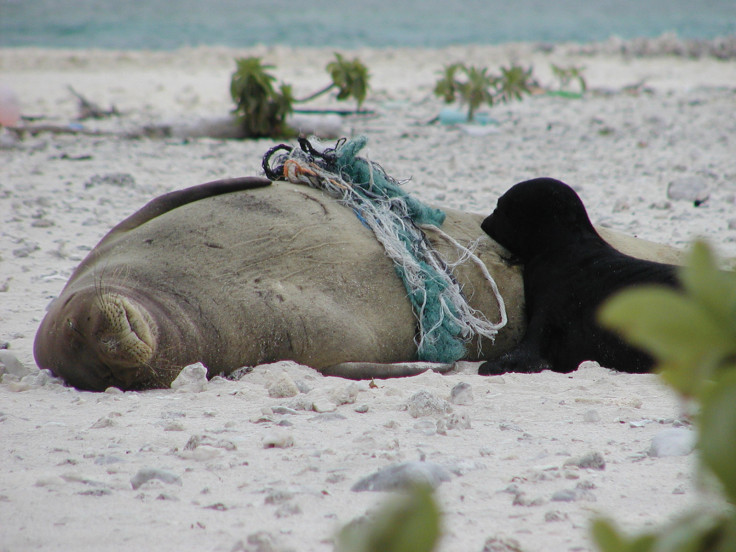 The Mediterranean Sea is one of the most impacted seas in the world by plastic debris. It is predicted that 43.55 pieces of litter line the seabed for every 100 metres squared – making up for 70 to 80 per cent of the area.
A recent study, conducted by the Archipelagos Institute for Marine Conservation, on plastic pollution in the Mediterranean Sea showed that micro-plastic pollutants were found in all 25 marine animals examined.
The report was released prior to World Environment Day, Monday 5 June, which aimed to inspire others to tackle plastic pollution.
The study analysed the presence of microplastics and other plastics in marine life, which included eight dolphins, two Mediterranean monk seals and 15 turtles. Four species of marine mammals and two species of turtles were found deceased on the shores of the northeast Aegean.
In the 25 marine animals examined, there were a total of 10,639 micro-plastic fibres detected in their alimentary and digestive tracts.
The result has led marine biologists in Greece to predict that plastic waste in the Greek seas has already penetrated its way through all levels of ecosystems and food chains.
The study also recalled that nano-plastics, smaller fragments of plastic, have become much more dangerous in recent years. Nano-plastics can penetrate the tissues of humans and animals, with serious side effects that are yet to be investigated in more detail.
Alejandro Laguna, UNEP's director of communications for the Mediterranean, told reporters: "No matter how many people we involve, we have areas in the ocean we just can't reach, or the plastic might become so small, we might never be able to [retrieve] it."
Ironically, the non-profit organisation Enaleia is working with fishermen in Greece, Egypt, and Kenya to clean up the ocean and protect marine life.
Enaleia, which translates to "in the sea", was founded by Lefteris Arapakis, a 29-year-old fifth-generation fisherman from Athens. To recruit more members for his ocean campaign, he contacts the fisherman community in the area, and overseas.
"I am probably the worst fisherman in Greece," Arapakis joked.
Lefteris Arapakis continued to explain: "We try to find the activist fishermen and the decision-makers in every port. When you reach them, something magical happens. They start to recruit the rest of the fishermen on their own. That's how we went from two [boats] to 3,000 in the whole Mediterranean."
So far, the small group of fisherman activists have succeeded in gathering up 250 tonnes of plastic each year.
The members of the non-profit organisation also work on remote Greek islands, where the funding for ocean clean-up is less prioritised.
"We work a lot in remote beaches in the Cyclades [a group of Greek islands], which have no access from land, where a lot of plastic washes up," Lefteris Arapakis said.
Another fisherman, and member of Enaleia, told reporters: "If ever I see a plastic bag floating around that might get caught in the propeller, I try to gather it up."
The fisherman also revealed: "It's not just plastic shopping bags, but also large, thick nylon sheeting used by the fish farms."
Enaleia has recently partnered up with Skyplast. Skyplast is a plastics recycling plant west of Athens in Greece, that turns discarded fishing nets into synthetic fibre clothing.
Skyplast also recycles plastic bottles and other plastic items that end up in the ocean, through a certification vehicle called KeepSeaBlue.
A KeepSeaBlue spokesperson, Maria Karka told reporters: "Retailers have no choice but to make their products friendlier to the environment." She further added: "There's a great demand from the market and consumers for that. So big players are shifting to more responsible practices."
© Copyright IBTimes 2023. All rights reserved.