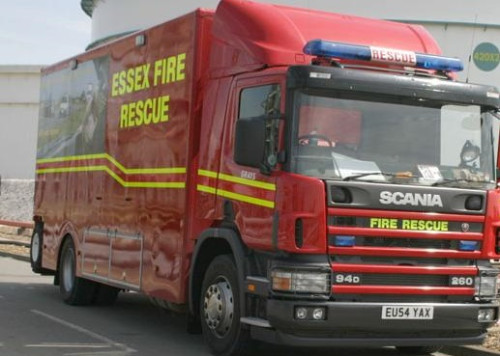 Several people were reported missing after a gas explosion ripped through a house in Clacton, Essex.
Fire crews battled flames at the property after the explosion which also seriously damaged a neighbouring home in Cloes Lane.
The blast happened at around 8.40am on Wednesday morning.
Multiple casualties were reported by Essex Fire Service, whose firefighters were also combing the rubble to find injured people.
Fire engines from four stations rushed to the scene. Two air ambulances also attended.
Local title Gazette News reported neighbours whose windows were smashed by the explosion.
Essex Fire Service said in a statement: "Numerous other properties have been affected by flying debris and are being evacuated. Firefighters are searching the rubble and dealing with multiple casualties with various injuries. There are still people unaccounted for."
Some properties in Cloes Lane stand two by two, meaning each one is semi-detached.
More to follow.