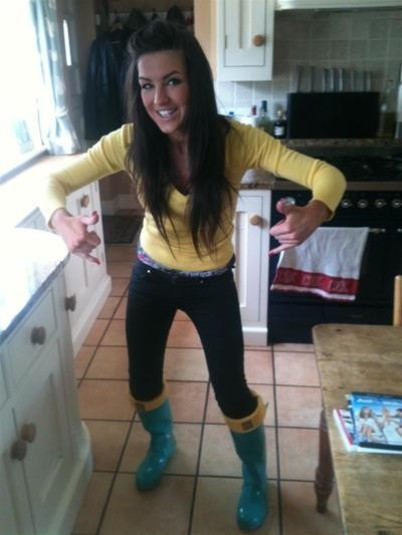 The family of tragic London Marathon runner Claire Squires is setting up a charity in her honour.
Squires, 30, collapsed and died while running the last mile of the London Marathon in April. In an outpouring of support for her family, people across the world donated on her Samaritans Justgiving page and raisedalmost £1m.
The charity, Squires Effect, aims to create a legacy of hope and ambition to commemorate the hairdresser from Leicestershire. It will encourage and support people in fulfil their dreams.
A message on the charity's website reads: "Life is strange isn't it? We can't explain why certain things happen, good or bad, or how one little spark can change our lives forever, and how that spark can sometimes inspire us all to become more human and pull together in a crisis.
"The Squires Effect is our definition of a spark from one single event or act from on person or a group of people, which creates a domino effect and encourages us to pass our inspiration to others.
"It can motivate us to follow our dreams, goals, or even give a little something back and help the less fortunate.
"The Squires Effect can also be a sign of a truly remarkable person. This doesn't mean you have to be a world leader or a CEO of a multimillion-pound business. It just means that you are a little bit more than ordinary and give more of yourself than most."
The site describes the charity's goals as encouraging others to achieve their goals and ambitions, while "raising a little money for charity, making people smile and working with self-funded charities that provide support to the less fortunate".