Claire Sweeney has welcomed a baby boy with her former fiancé Daniel Riley.
The TV presenter and former actress, 43, reportedly had a Caesarian section in giving birth to her son at the Liverpool Women's Hospital.
The ecstatic new mother said: "My baby is beautiful and has me awake every hour breast feeding."
Her representative told MailOnline: "Claire has given birth to a baby boy via C-section at the Catherine Suite in Liverpool Women's Hospital. He was born at 1.58pm on September 29th."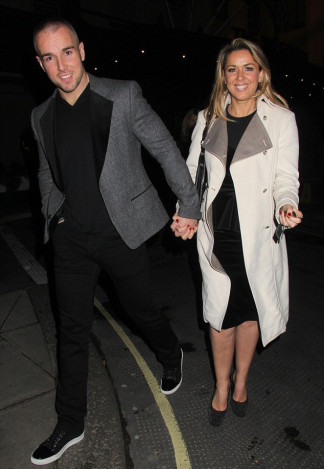 Sweeney's manager, Jonathan Shalit OBE of Cole Kitchenn, said: "Claire plans to stay in hospital until tomorrow so she and Daniel can rest and enjoy their newborn baby in private."
Sweeney recently revealed that although she and Riley, 29, split last year, they are still on good terms and will raise their son together.
She told TV host Lorraine Kelly: "He's fantastic. He's going to be there for the birth. He's brilliant, he's going to be a great dad."
Sweeney doubted she would ever become a mother after suffering two miscarriages, before unexpectedly becoming pregnant in January.
She explained: "As every woman knows, miscarriages are terribly upsetting. Mine were reasonably early and I can only imagine how hard it is for women who have them late on.
"While I was very fatalistic about my first one and just told myself the pregnancy wasn't meant to be, the second one was so much harder. You can't help thinking: 'Am I ever going to have a baby?'"
She previously said she would name her "miracle" baby Gabriel as she believed her little bundle of joy to be a gift from God.