Claire Tiltman murder: 'Pure evil predator' Colin Ash-Smith guilty of 1993 killing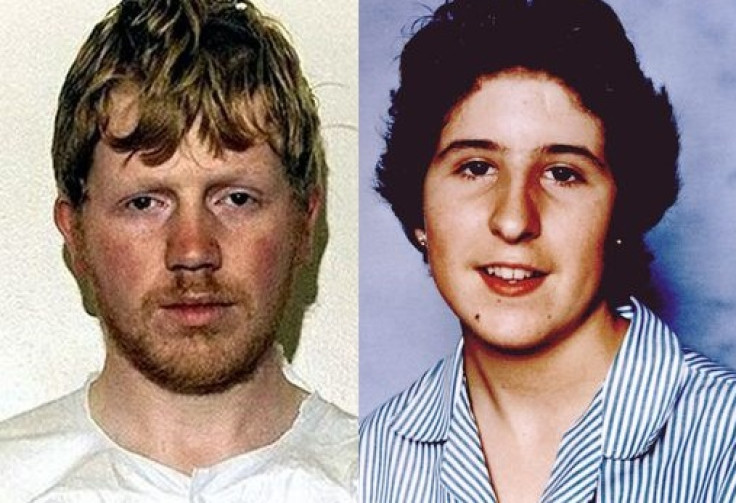 A man has been found guilty of the murder of a 16-year-old girl in Kent more than 20 years ago.
Claire Tiltman was killed after she was repeatedly stabbed in an alleyway near her home in Greenhithe in 1993.
Colin Ash-Smith, 46, has been convicted of her murder following a trial, bringing an end to one of the longest unsolved murders in Kent's history.
Claire, a pupil at Dartford Grammar School, died just four days after her 16<sup>th birthday during the "frenzied and remorseless" attack.
Prosecutor Brian Altman QC said Ash-Smith, who was 24 at the time, killed the teenager with no apparent motive. He did not attempt to sexually assault or rob her during the attack.
"This was a killing for the sake of killing," he told Inner London Crown Court.
Described as a "predatory killer" who targeted a number of woman in Kent in the late 1980s and early 1990s, the court heard how Ash-Smith stabbed Claire a total of nine times after choosing his victim "rapidly and stealthily, allowing her no time for defence or escape".
Following his conviction, police described Ash-Smith as "pure evil".
Detective superintendent Rob Vinson, from the Kent and Essex Serious Crime Directorate Cold Case Team, added: "Ash-Smith is a very dangerous individual. He is a predator. He would be stalking women with evil intent - some of which he carried out and some of which he didn't.
"On the night in question, Claire was in the wrong place at the wrong time.
"When you look at the writings and some of the things he has done, this is a very, very dangerous individual, and justice has been served at last for the brutal murder of Claire."
Nigel Pilkington, head of the Complex Casework Unit for the Crown Prosecution Service South East, said Ash-Smith probably abandoned the chance to attack more women "hundreds of times".
"He is a man who is always looking, stalking - always looking to attack women," he said.
"The fact he only attacks some of the time is because he is not going to attack if he is going to be seen.
"I don't think he can help himself because he is in a 'psycho state of mind'. If you ask him if he wanted to kill Claire Tiltman, I think he couldn't stop himself."
Both Claire's parents died in the years following her death but friends of the 16-year-old spoke of how said the family one of the "strongest binds" they had ever seen.
Speaking outside the court following the guilty verdict, they said: "We've spoken a lot about how much Linda and Cliff [Claire's parents] loved Claire.
"She was their world. But until now we've never talked about how much she loved them.
"They had one of the strongest bonds I have ever seen in a family. Her parents were her idols and she was never embarrassed to say that or to show it."
© Copyright IBTimes 2023. All rights reserved.