Claire Williams hints at Valtteri Bottas' future destination with decision expected this week
Bottas is being lined up to replace Nico Rosberg at Mercedes for the 2017 season.
Claire Williams expects a decision on whether Valtteri Bottas remains a Williams driver or moves to Mercedes to be made this week.
The reigning constructors' champions are lining up the Finn to replace Nico Rosberg, who announced his shock retirement from Formula One just five days after winning the 2016 drivers championship. The two teams have been locked in talks since the end of the season, with a decision initially expected at the start of the New Year. Talks, however, have dragged on and the Williams deputy team principal made it clear that a decision will be made only when if it benefits the team.
Toto Wolff admitted that Mercedes were left compromised in their search for the German's replacement, but Bottas has been the favourite despite the Silver Arrows team considering other options. Williams praised Bottas and came close to confirming his impending departure after admitting that a team will not stand in the way of a driver that wants to be elsewhere.
"It has been dragging on and I think everyone wants to know, probably more who is going to be Lewis [Hamilton's] team-mate next year, and of course whenever Nico made his announcement we knew the call was probably going to come from Toto [Wolff, Mercedes team boss]," Williams told Sky Sports.
"It is a great opportunity for Valtteri and he has given a lot to Williams. We've always said if we can make this happen on terms that are positive for Williams then it is probably the right thing to do.
"No-one needs or wants a driver in your team that really wants to be somewhere else. It is not nice either to stop a driver who has such a great opportunity, particularly at this point of Valtteri's career, but it has to work for Williams and that is what we've been working hard on over the past six weeks. We are nearly there, we are at the tail end of it and hopefully we'll be able to make an announcement this coming week," the Grove-based team's deputy principal explained.
"But it has to be right for Williams, whatever we do will always be the right decision for Williams no matter what other people's opinions might be."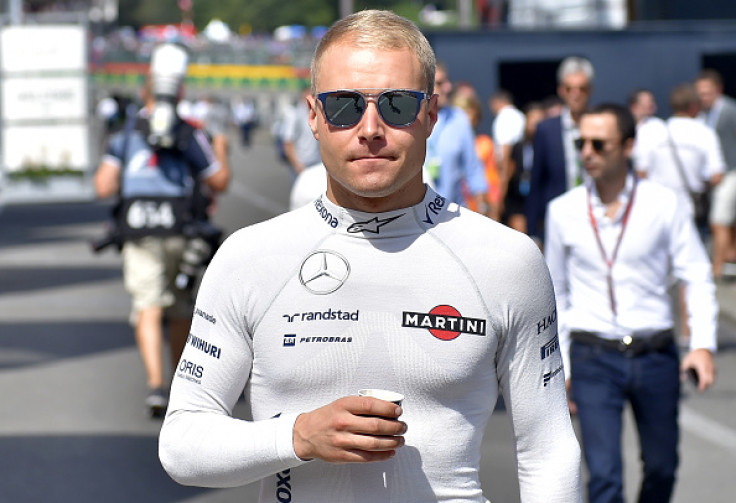 Williams are likely to replace Bottas with former driver Felipe Massa, who announced his retirement from the sport prior to the end of the 2016 season. They seemed to have convinced the Brazilian to postpone his retirement and rejoin the team and partner rookie Lance Stroll for the 2017 campaign.
© Copyright IBTimes 2023. All rights reserved.