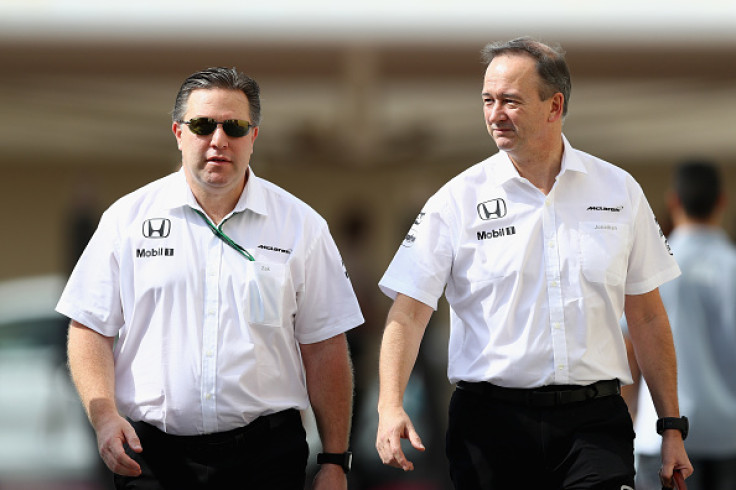 McLaren executive director Zak Brown is confident that fans will like the 2017 Formula One car, which he describes as exciting 'technically and visually'.
The American businessman took over the reins at McLaren midway through the 2016 season following the departure of CEO Ron Dennis. There is a major shift in the rules for 2017 with the focus moving back to aerodynamics. The cars are being given much more down force than in recent seasons. The changes are likely to result in much faster cars and more exciting racing. Even Fernando Alonso has said that the cars would have a wow factor compared to what it was when he started his F1 career.
Brown admits that the changes in regulations can work either in a positive or negative way going into the season, as some teams could misinterpret the rules and get their design wrong. But overall the cars are expected to look visually more pleasing and be considerably faster than their 2016 counterparts.
"The cars are going to be faster and I hope the racing is better and closer. Anytime you get a rules shake-up, it means there will be someone will get it more right than anticipated and someone will get it more wrong than anticipated," Brown said at the Autosport International Show, as quoted by ESPN.
"The cars are going to be very fast, they look great and they are going to look meaner with these bigger and wider wings."
The 45-year-old former professional racing driver refused to divulge their planned launch date for the McLaren challenger, but revealed that it will be just prior to the start of the first pre-season test at the Circuit de Catalunya in Barcelona beginning on 27 February.
"We're working on the launch date right now. It's going to be right before the Spain test, so late February. We've shown it to the guys and girls at McLaren and we're very excited for our future."
"We've just signed off on the car livery and I think the fans will be excited to find out what the car looks like both technically and visually."