Mercedes chief was expecting 'something with Lewis again' rather than Nico Rosberg retirement news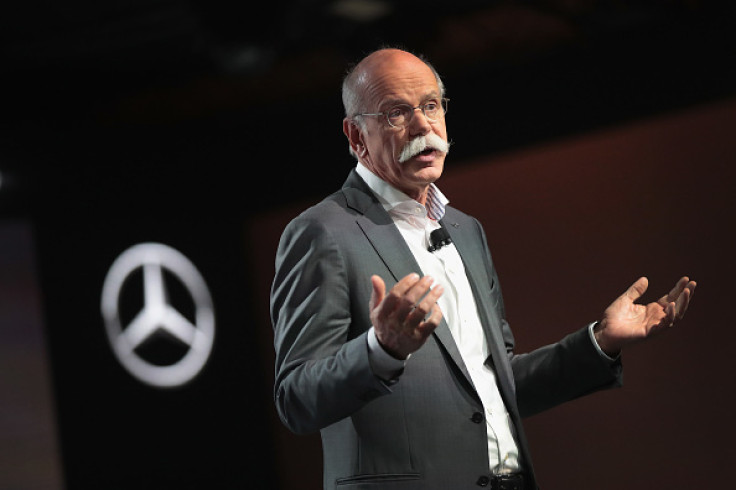 KEY POINTS
Rosberg announced his retirement just 5 days after winning his maiden F1 title.
Hamilton escaped punishment despite ignoring team orders at the final Grand Prix in Abu Dhabi.
Mercedes boss Dieter Zetsche has revealed in a detailed explanation the exact moment he learned about Nico Rosberg's decision to retire from Formula One.
The German driver shocked the racing community when he announced his retirement just five days after winning his maiden F1 drivers' title. And even though the chairman of the Board of Directors of Daimler AG admits that he would have liked to have two world champions piloting his team, he accepted the reigning champion's decision to quit the sport on a high.
Zetsche however, revealed that his initial thoughts when he saw Wolff's name on his phone screen that it was something related to Lewis Hamilton again – as the Briton had fallen foul of ignoring team orders just five days earlier at the final Grand Prix of the season at Abu Dhabi.
"I was stepping out of the shower lacking any clothes - which I normally do when I get out of the shower! And my phone was ringing," Zetsche told Autocar.
"And I saw it was Toto [Wolff, Mercedes F1 boss] and I thought, oh again, something with Lewis! But then I got the news. And I did not expect that, I must say," the Mercedes chief explained.
"I respected that decision. I mean, obviously, one [Hamilton] is saying 'I want more and more and I want to break more records and make history', and the other one [Rosberg] is saying 'well, I finally fulfilled my life dream and what can be on top of that?', and both approaches are legitimate.
"Of course, it would have been easier and more pleasant for us to have two world champions in our team for the season to come - not necessarily less fight but this was part of the entertainment, and now we need a new driver and that's how life works. And so I was not insulted or totally disappointed. I respected his decision," he added.
Mercedes are yet to announce Rosberg's replacement for the 2017 season, but Valtteri Bottas has been installed as the favourite to take over the German's seat and partner Hamilton.
© Copyright IBTimes 2023. All rights reserved.