Clashes in West Bank Leave '3 Palestinians dead', dozens Injured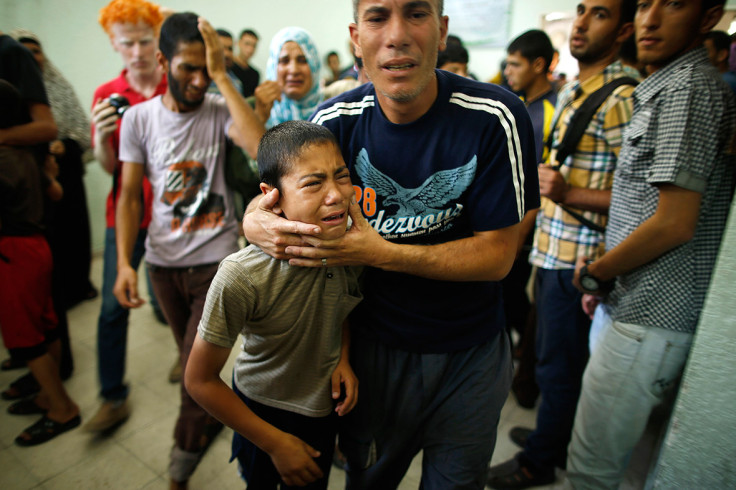 As the Israeli invasion and bombardment of Gaza continues, including an attack on a Gaza school converted to a UN shelter in which at least 15 died, including many children, and over 200 were injured, unrest has spread to the West Bank.
At least three people have died and dozens have been injured in tonight's unrest at a number of locations. Protests at a checkpoint turned ugly as up to 10,000 demonstrators fought running battles with Israeli forces in the town of Qalandiya near Ramallah.
An Israeli army spokeswoman told AFP: "There are thousands of rioters there. They are rolling burning tyres and throwing Molotov cocktails and fireworks at soldiers and border police. The soldiers are responding with riot disposal means." These are thought to include stun grenades, teargas and a so-called skunk vehicle which projects foul smells towards rioters. Some locals have also reported that live fire was used by Israeli forces.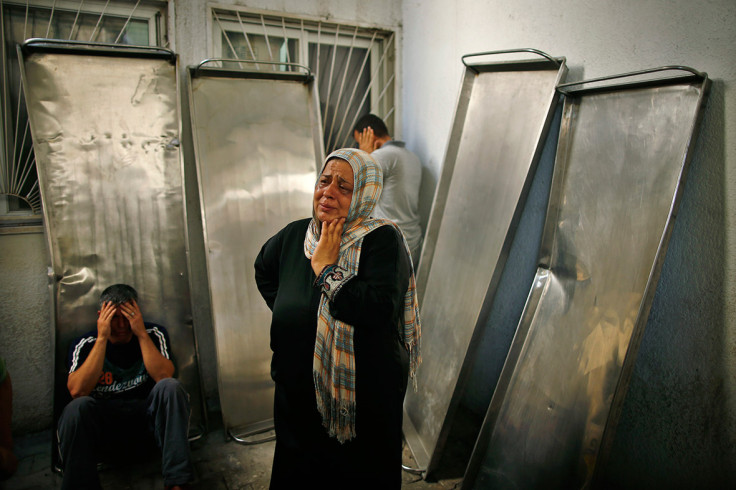 Women mourn outside a hospital morgue
Reuters
There were also riots in East Jerusalem near the Old City's Flower Gate, Ha'aretz reported. Two policemen were slightly injured in rock-throwing on Temple Mount. Since Palestinian teenager Mohammed Abu Khdeir was murdered by Jewish extremists there have been demonstrations every day. 24 July is Laylat al-Qadr, one of the most important dates in the Islamic calendar, and tensions are also high ahead of Friday prayer tomorrow.
Hamas, which controls Gaza though not the West Bank, says it will keep fighting until Israel lifts its blockade of the strip. Hamas leader Khaled Meshaal said: "People cannot go for medical treatment or to work. Why are the people of Gaza being punished by a slow death in the world biggest prison. This is a crime."
However Israel's Prime Minister Benjamin Netanyahu said every civilian death in Gaza was "the responsibility of Hamas".
Speaking about today's bombing of the school in Gaza, UN secretary general Ban Ki-moon said he was appalled by the attack on the school and it demonstrated that "the imperative for the killing to stop - and to stop now".
At least 750 Palestinians and 33 Israelis have died in 16 days of fighting.
© Copyright IBTimes 2023. All rights reserved.