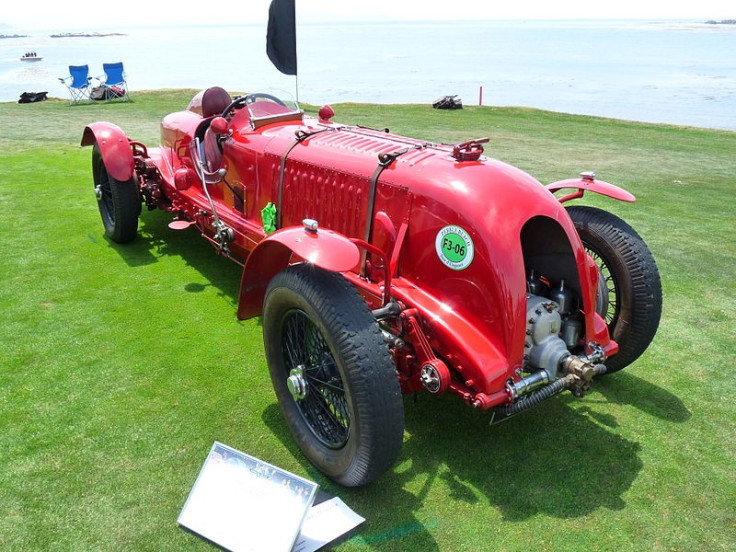 At the 2012 Goodwood Festival of Speed, auction house Bonhams is offering a range of classic and legendary car collections on 29 June, 2012.
Motor cars from legendary classic collectors, the late George Daniels, Sir Antony Pilkington, Peter Gwynn, John O'Quinn and the Lotuses of Olav Glasius, will be offered fresh to the market.
The exclusive collection of motor cars owned by the famed watchmaker George Daniels provides seven unique cars and two motorcycles which are expected to realize in excess of £8,000,000.
George Daniels was reportedly one of the few modern watchmakers who could conceive, design and hand-make a complete watch from blank sheet of paper to finished, ticking, timepieces. As a specialist watchmaker, during his lifetime he created fewer than 100 pocket watches and wristwatches, each of which would typically involve 2,500 hours of work. His love of engineering also led to his abiding interest in fine motor cars and he accumulated an impressive collection over the years.
The jewel in the crown of the George Daniels Collection is the ex-Sir Henry Tim Birkin 1929-32 Bentley 4½-Litre supercharged single-seater which set the Brooklands Outer Circuit Lap Record at more than 137mph in 1931.
Mentioning about the Bentley, Daniels once wrote: "For all its inconvenience it is a most exhilarating car to drive both on the road and track."
George Daniels was a huge fan of the legendary Bentley Boy and tween-wars boy's hero Tim Birkin, and enthusiastic bidding is also expected for another Birkin car, the 1932 Alfa Romeo 8C-2300 Long Chassis Touring Spider. It formed part of the 1932 Le Mans Team Car entries with Birkin sharing driving duties with his great friend Earl Howe for the endurance race.
Other highlights of the collection include the ex-1908 French Grand Prix, 1908 Itala 100hp Grand Prix Car.
"While I have long been an admirer of this car, ownership could only be seen as a heady dream. Yet suddenly, and without warning, came the opportunity to acquire it and I did so without hesitation. It is a giant among motor cars with a colossal stride propelled by its four-cylinder, twelve litre engine," Daniels once mentioned.