Tara Palmer-Tomkinson was found dead in her apartment by a cleaner, it has been reported.
The socialite's body was discovered by her Portuguese cleaner, who arrived at the luxury west London flat at around 1.30pm GMT on Wednesday (8 February).
Builders renovating the flat below reported hearing the cleaner crying as an an ambulance arrived at the scene, followed by three police cars.
"We thought about going upstairs to see if everything was OK, but the emergency services arrived a few minutes later.
"It was the cleaner who found her. She was crying and it was very quiet before she arrived and set off the alarm."
The 45-year-old had not been seen for several days and had not collected three items of post from downstairs, however one of the builders said they could hear her in the fifth floor apartment.
The workmen told The Sun they "had not seen" the former It girl since hearing a "loud bang" last Friday (3 February).
"We'd hear her walking around upstairs last week. She was cleaning. We could hear hoovering on Wednesday. But last ­Friday we heard a very loud bang in the afternoon — like someone or something falling over. We hadn't seen her or heard her since then.'
While it was feared her body may have been lying undiscovered since Friday, the barman at her local pub, The Bottlery, confirmed he saw her on Saturday.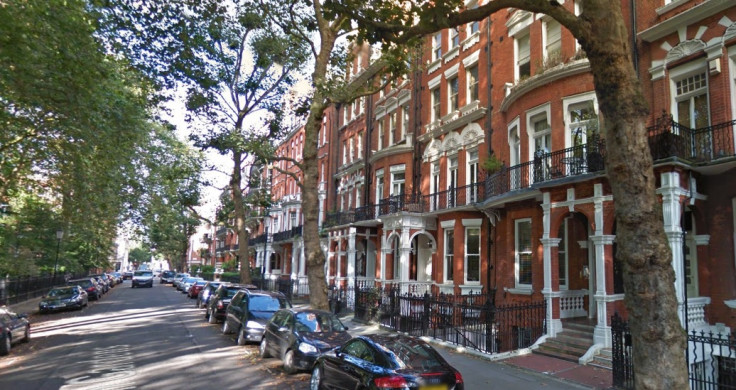 The reports came as a close friend of the reality TV star revealed that Palmer-Tomkinson had relapsed into "a dark place" in the weeks before her death.
Speaking on ITV's This Morning, entrepreneur and gay rights campaigner Ivan Massow said he met Palmer-Tomkinson "five or six" years ago and they quickly bonded with one another as they battled addiction to drugs and alcohol.
"She was facing a lot of problems," he explained. "The recurring issue [was] that it was very hard for her to stay off drinking and things."
The former model also struggled with her appearance and had expressed insecurities about her looks. "She was never comfortable to see herself as an older person – she never saw that as her role, and that was very hard for her. She was very frail," he added.
Presenter Phillip Schofield asked: "Had she got back into that dark place?"
"I always knew that when I didn't hear from her, that's where she was," Massow explained poignantly.
As friends and family paid tribute to the popular party girl, her sister, author Santa Montefiore, 47, broke her silence on social media sharing a black and white photograph of Tara on Twitter, writing: "My darling sister. I miss you," alongside an emoji of a broken heart.
Her brother James Palmer-Tomkinson was in Switzerland working at his ski company when reports of her death first emerged.
Hailing from an aristocratic lineage, Palmer-Tompkinson had strong royal connections and was close to Prince William and Prince Harry, supporting them following the death of their mother Princess Diana.
Her godfather Prince Charles and the Duchess of Cornwall said they were "deeply saddened" upon hearing the news of her death. Sarah Ferguson, Duchess of York, said her family was "so shocked by this tragic news of the magnificent, beautifully energetic soul of Tara". She added: "My mother was her very proud godmother, and she adored her. We are all deeply shocked and saddened."
In November last year, Palmer-Tomkinson had revealed that she had been receiving treatment for a non-malignant growth in her pituitary gland.
She said she decided to open up about her condition to put an end to the rumours once and for all. "I've carried this secret for a year. I wanted to deal with my illness privately but there have been so many rumours flying around," she said at the time. She began receiving treatment in January 2017 and the tumour was successfully reduced.
Police today confirmed it has referred the "unexplained" death to Westminster Coroner's Court, according to Mail Online.