Climate Change: EU Agrees On 40% Emission Cuts By 2030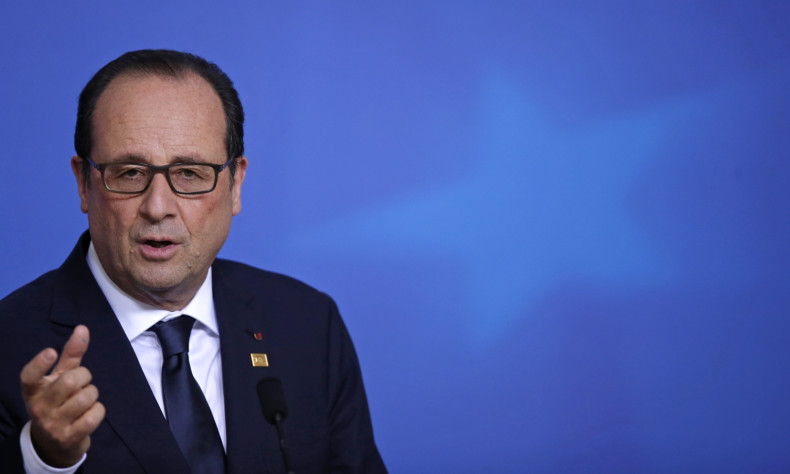 European Union leaders who met in Brussels have agreed to cut by 2030 its carbon emissions by at least 40% of 1990, the benchmark year.
"Europe is setting an example," French President Francois Hollande said, acknowledging that it had been a hard-won compromise but calling the final deal "very ambitious".
However, environmentalists are not so optimistic that the cut will help in achieving the minimum 80% cut by 2050 advocated by experts to limit the rise in global temperatures to two degrees Celsius.
They see the target as placing industry interests ahead of the planet's future, and inadequate in speeding up the transition to a clean energy future.
Natalia Alonso of Oxfam pointed out that the declared target was far too short of what the EU needs to do to pull its weight in the fight against climate change.
"Insufficient action like this from the world's richest countries places yet more burden on the poorest people most affected by climate change, but least responsible for causing this crisis."
Oxfam had called for a target of 55% cut in emissions.
Developing nations like China and India have been demanding that the rich nations responsible for most of the global warming witnessed today be made to cut emissions and pay up more and fund climate mitigation projects in poor nations.
The 28-nation bloc has already met its 2020 target of cutting emissions by 20% of the 1990 levels, reports Reuters.
Besides financial incentives to soften the blow on the traditional coal industry, a softening in the final targets for increasing the use of solar, wind and other renewable energy sources and for improving efficiency are showing signs of becoming less ambitious in the fight against climate change.
The two targets for renewable energy and energy efficiency that look for at least 27% will only apply across the bloc as a whole, unlike the broad 40% target that binds each state individually.
Renewable energy sources produce about 14% of the EU's energy at present. A recent study has said that a shift to low carbon power generation is possible by 2050.