Climate change poses major national security risk to US, warn military experts
Report urges next president to appoint cabinet-level leader to prepare nation for the worst.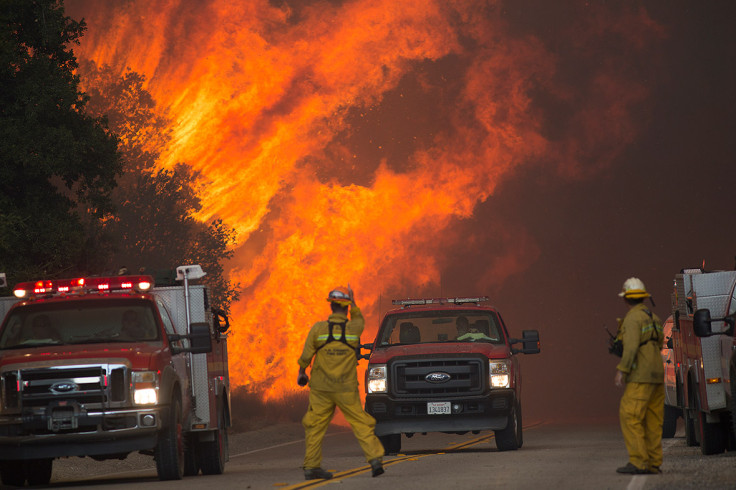 Rapidly accelerating climate change will raise sea levels, cause droughts, dry up crops and create "strategically significant risks" to US national — and international — security, warns a bipartisan group of American military experts.
The US "must advance a comprehensive policy for addressing this risk," said the urgent statement issued by the Climate Security Consensus Project.
The statement, created in collaboration with the Washington-based think tank Centre for Climate and Security, was signed by more than a dozen former senior military and national security officials.
The stresses of climate change will likely trigger "intra- or international conflict, state failure, mass migration" and increasingly crushing demands for humanitarian aid in the wake of mounting extreme weather conditions, the statement warned.
Global warming presents "direct risks to the US homeland, including to critical energy and military infrastructure, the populations of coastal and water-stressed regions, economic hubs on the coasts and inland, and essential agricultural land," said the panel, as well as posing a major threat to global "financial stability."
The statement was one of three new documents reaching the same conclusions and all supported by leading military experts.
The Climate and Security Advisory Group, comprised of 42 military and national security experts, issued a "briefing book" to urge the next president to create a cabinet-level leader to focus on the issue along with the secretary of Homeland Security to address the potential security risks of climate change and prepare the nation for extreme weather events.
Francesco Femia, co-founder and president of the Centre for Climate and Security, told Reuters the reports reveal that bipartisan national security and military officials think the existing US response to climate change "is not commensurate to the threat."
The reports and warnings could increase pressure on future US administrations to place greater emphasis and dedicate more resources to combat climate change.
"There are few easy answers," concluded the Consensus Project statement, "but one thing is clear: the current trajectory of climatic change presents a strategically significant risk to US national security — and inaction is not a viable option."
© Copyright IBTimes 2023. All rights reserved.