Super-typhoon Meranti – the strongest storm in the world so far this year – slammed into southern and eastern Taiwan, causing hundreds of thousands of homes to lose power and forcing schools and businesses to close and flights to be cancelled. The Category 5 storm is the strongest typhoon to have hit the area in 21 years. Meranti, which grew in strength as it neared Taiwan, was carrying maximum winds of 216km per hour (134mph), meteorologists said.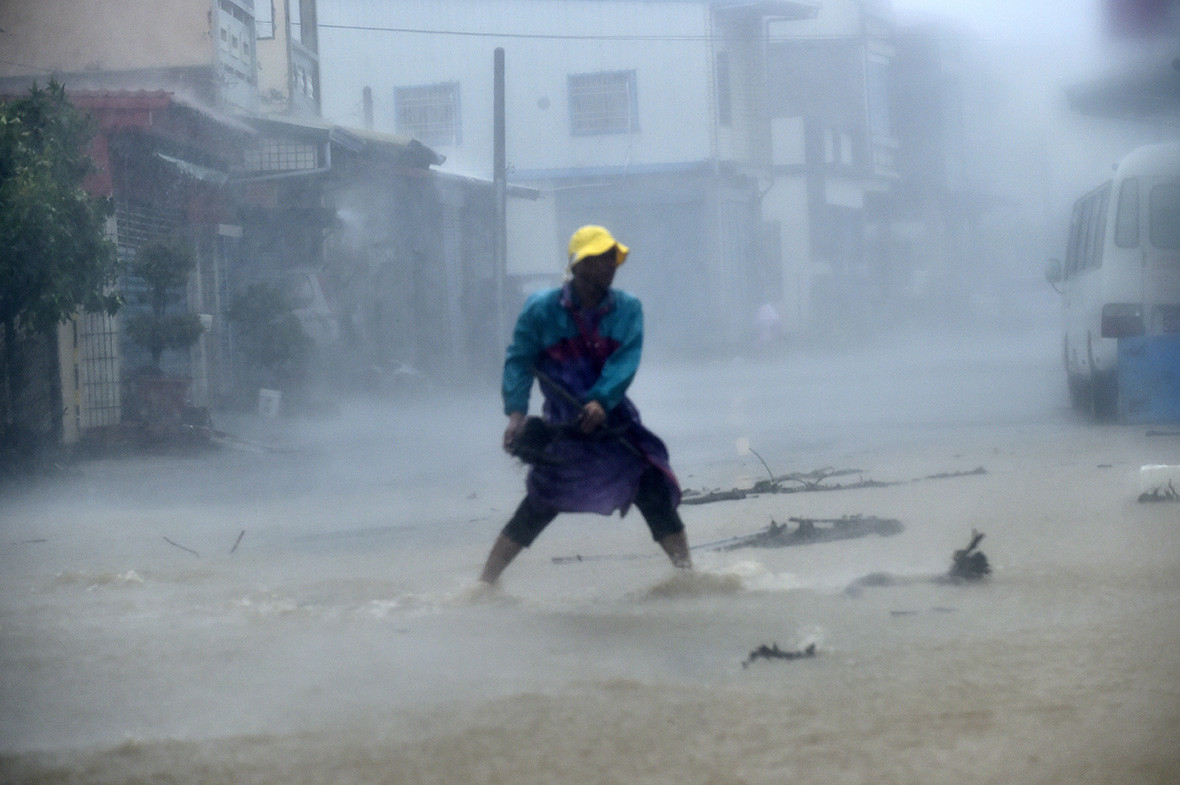 Fallen power cables and trees were among some of the early damage reported. Extensive flooding has been reported in Taitung City . Most domestic flights have been cancelled, including all of those from Kaohsiung airport, where international flights were also severely affected.
Taiwan will feel the full force of the typhoon through Wednesday and into Thursday (15 September) before the storm barrels into China, meteorologists said. Meranti is expected to make landfall in the southern Chinese provinces of Guangdong and Fujian, where authorities were already cancelling train services and preparing to evacuate people, state media said.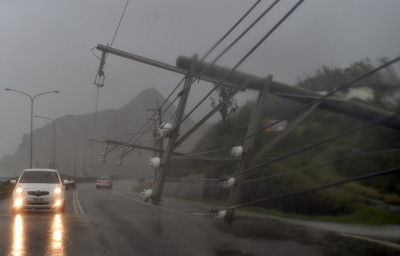 Typhoon Meranti comes just over two months after the deadly typhoon Nepartak cut power, grounded flights and forced thousands to flee their homes across central and southern areas of Taiwan.
A new study shows that typhoons that slam into land in the north-western Pacific have grown considerably stronger since the 1970s. Asian typhoon intensity has increased by about 12% in nearly four decades. But the change is most noticeable for storms with winds of 209 kilometres per hour or more (130mph), those in categories 4 and 5. Since 1977, they've gone from a once-a-year occurrence to four times a year, according to a study in the journal Nature Geoscience.
Lead author of the study Wei Mei, a climate scientist at the University of North Carolina, connects the strengthening of these storms to warmer seawater near the coasts, providing more fuel for the typhoons. Along much of the Asian coast, water has warmed by nearly 0.8 degrees Celsius (1.4F) since the late 1970s.
As the world warms more in the future, stronger storms are likely to get even more intense, especially north of 20 degrees North latitude, where eastern China, Taiwan, Korea and Japan are located, Mei says.