Global warming has caused typhoons that make landfall in East and Southeast Asia 15% more intense over the past 40 years. Researchers found the proportion of category four or five typhoons – the strongest recorded – has doubled if not tripled since 1978, and that warmer ocean surface temperatures are to blame.
Over recent decades, typhoons have been responsible for thousands of deaths and widespread destruction. In 2013, Typhoon Haiyan hit the Philippines and surrounding nations, killing more than 6,300 people, making it one of the most deadly ever recorded. It was the strongest storm recorded at landfall, with sustained winds of more than 147mph. It was also the third super typhoon (Category 5) to hit the Philippines since 2010.
How typhoons in East and Southeast Asia have been changing over recent years has been the subject of debate. Inconsistencies in data has made it hard to track changes in different regions, specifically the historical counts of how many category four and five typhoons have been recorded since 1977.
To better understand how typhoons have been changing, Wei Mei and Shang-Ping Xie from the Scripps Institution of Oceanography, University of California at San Diego looked at the available data to reconcile it, correcting differences in methodologies in order to get an accurate picture of the number of strong typhoons.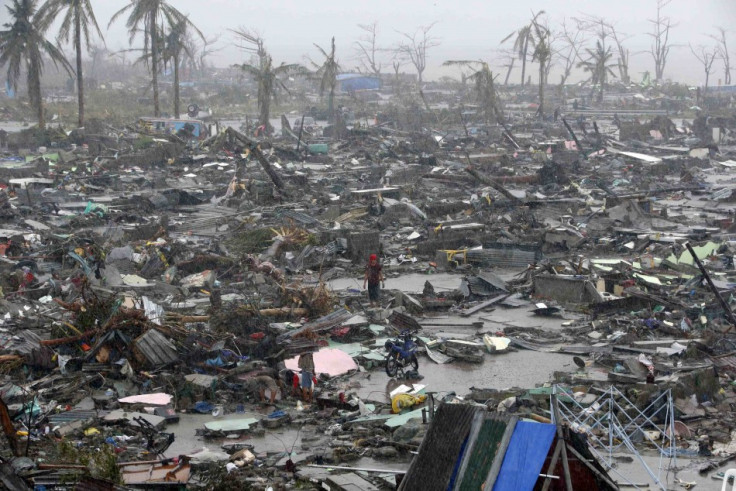 Their findings, published in Nature Geoscience, showed typhoons have become more intense over the last four decades: "[We] show that, over the past 37 years, typhoons that strike East and Southeast Asia have intensified by 12–15%, with the proportion of storms of categories four and five having doubled or even tripled," they wrote.
Analysis indicated the reason for the intensification was sea surface temperatures near coasts warming. They said their findings show the critical role ocean surface temperatures play in typhoon intensification, and that the trend will likely continue as global temperature continue to rise.
"The projected ocean surface warming pattern under increasing greenhouse gas forcing suggests that typhoons striking eastern mainland China, Taiwan, Korea and Japan will intensify further," they wrote. "Given disproportionate damage by intense typhoons, this represents a heightened threat to people and properties in the region."