Climate deal likely at Paris 2015 conference after G7 decarbonization pledge says Sir David King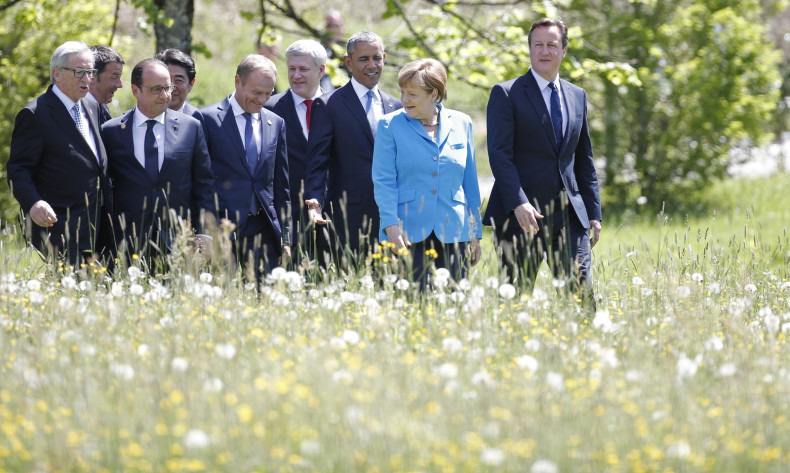 The UK's top climate change diplomat has spent the past 18 months making 62 trips around the world to secure a climate deal in Paris this December.
For him, Monday's G7 agreement to "decarbonize the global economy" means a workable global climate deal is likely in Paris, he said late Wednesday 10 June.
"That commitment from the G7, to me, was a critical turning point," said Sir David King, the UK's Special Representative for Climate Change, in a process where "progress has been painfully close to zero."
After failed talks in Copenhagen in 2009, "I think we're coming to a very different point now," he added. King is leading the UK's efforts abroad to secure an ambitious deal at the crucial UN Climate Change Conference in Paris.
He spoke at an event held by the University of Reading's Walker Institute at the Royal Geographical Society. From 2000 – 2007 King also served as the UK Government's Chief Scientific Advisor under Tony Blair.
During the G7 Heads of Government meeting on Monday, 8 June, world leaders from the developed nations pledged to remove carbon from the global economy by 2100.
The conditions for creating a global climate deal are now "realistic," King said, because various carbon tax schemes are "emerging country by country." Currently six Chinese provinces are trading carbon credits, with all provinces in the country set to take up the scheme in 2017.
King has been making overseas visits on diplomatic missions to convince other world leaders that a climate deal is essential. He said he has been "challenging other countries" to match Britain's plans to cut emissions by 80% by 2050.
King called 2015 "more critical to the future of our civilization than 1945" — when the UN was created and peace brokered in Europe following two world wars. Climate change, he said, is the "biggest threat facing mankind at this moment."
As of 3 June an extreme heat wave in India had left more than 2,500 people dead. And severe droughts are visiting California and South America. The UN's Intergovernmental Panel on Climate Change reports indicate extreme weather events will become more and more common if the global temperature rises 2 degrees, as their models predict, without an intervention to cut carbon emissions.
The change in temperature will have all kinds of effects, including impacts on food, water, conflicts, health, and energy security and supply, King said.
In March the US National Oceanic and Atmospheric Administration recorded the concentration of carbon dioxide in the Earth's atmosphere reached 400 parts per million (ppm) for the first time since records have been kept. Many scientists benchmarked 350 ppm as a point that would avoid drastic change.
Yet King remained positive. He said the UN's $10bn (£6.4bn, €8.8bn) flagship Green Climate Fund will spur the technological development of energy storage and smart grids. "In a few years we'll roll out new solutions and then we can leave coal in the ground," he said, adding "this is an innovation, wealth creation agenda that will deliver solutions around the world."
His enthusiasm for the state of renewable energy came on the same day oil giant BP issued its annual statistical overview of world energy for the previous year. The document focused on change to the energy mix in China, the world's largest carbon emitter, including its move away from fossil fuels, and the strong performance of renewable energy in 2014.
"Renewables were again the fastest growing form of energy," said BP chief economist Spencer Dale, "in a year when global consumption growth slowed sharply." Although they provided only 3% of world energy in 2014, renewables made up one-third of the increase in total energy use.
One thing that BP didn't talk about was the role concerns about pollution play in China's shift to renewables, said Antony Froggatt, an energy policy consultant and a senior research fellow at the Royal Institute of International Affairs. "I think that shouldn't be underestimated," he added, "it's a serious driver of energy policy in China."
China's current president Xi Jinping, King added, "has made it very, very clear that he is right behind behind an ecocivilization."