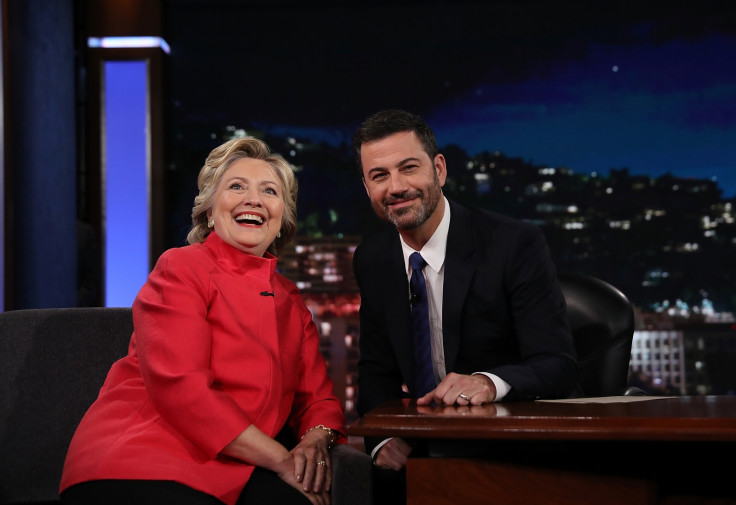 The Democratic nominee for the US presidency Hillary Clinton has attacked her rival Donald Trump saying his attacks on her health are part of an "alternative reality".
The former Secretary of State dismissed the increasingly regular attacks on her health by the Trump campaign and other leading Republicans while speaking on the ABC chat show Jimmy Kimmel Live.
"I think on the one hand it's part of the wacky strategy, just say all these crazy things and maybe you can get some people to believe you. On the other hand, it just absolutely makes no sense," she told the show.
Bloomberg reportedTrump and his allies have increasingly hit out at Clinton saying she is not be medically fit to serve as president. Earlier in August, Trump said the former first lady "lacks the mental and physical stamina".
One of the most scathing attacks against her health came from New York City Mayor Rudolf Guiliani, an early supporter of the Trump bid for presidency. "She has an entire media empire that ... fails to point out several signs of illness by her. All you got to do is go online," he told Fox news.
The Clinton campaign has released a statement from her doctor to refute the claims. A full assessment of the Democratic candidate's health was released in December when she was running for the nomination.
She has said the false aspersions to her health distract from the issues of the campaign. She told Kimmel: "I'm out here talking about all of this and then I have to sort of step into the alternative reality and you know answer questions about am I alive, how much longer will I be alive?" Clinton said.
Analysts and commentators have said the increasingly personal attacks in Trump's already deeply personal campaign perhaps show the Republican campaign is running out of momentum following a series of gaffes which have seen his polling numbers fall drastically.