The allegation that comes back to haunt Hillary Clinton time and time again resurfaced this week during the Third Presidential Debate: the Clinton Foundation. Where did the funds intended to rebuild Haiti go in the aftermath of the devastating 2010 earthquake?
A massive 7.0 earthquake devastated the island, killing more than 200,000 people, wiping out 100,000 homes, and displacing an estimated 1.5m people.
The people of Haiti hoped change would be brought by Hillary Clinton while she served as US Secretary of State. But according to New York magazine, the National Review, a number of companies receiving contracts in Haiti, acted more like "entities making large donations to the Clinton Foundation", so called "quid pro quo" deals, rather than bringing real change to Haitians.
The building of industrial parks and luxury hotels never happened and Haitian unemployment continued to soar. Donald Trump called Hillary Clinton's inaction over Haiti in the debate this week a "disgrace" and described the foundation as a "criminal enterprise", with countries like Saudi Arabia giving it $25m. "Countries where they push gays off buildings and yet you take their money, why don't you give back the money where they treat people so horribly?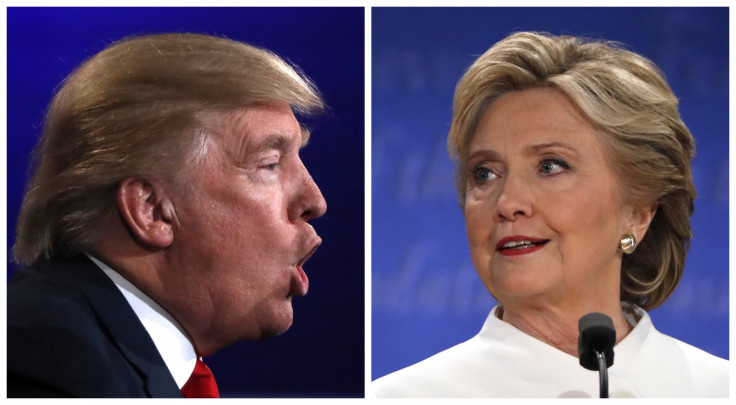 He continued: "I was at Little Haiti in Florida and I tell you they hate the Clintons because of what's happened in Haiti with the Clinton Foundation, it is a disgrace." Before turning to her and saying: "You know it. They know it. Everybody knows it."
Earlier in the debate, Fox News host Chris Wallace questioned her on Trump's "pay to play" claims and said: "Secretary Clinton during your 2009 Senate confirmation hearing, you promised to avoid even the appearance of a conflict of interest with your dealing with the Clinton Foundation while you were secretary of state, but emails show that donors got special access to you.
"Those seeking grants for Haiti relief were considered separately from non-donors, and some of those donors got contracts —government contracts, taxpayer money. Can you really say that you kept your pledge to that Senate committee? And why isn't what happened and what went on between you and the Clinton Foundation—why isn't it what Mr. Trump calls "pay to play?"
Clinton hit back and said: "Well, everything I did as secretary of state was in furtherance of our country's interests and our values. The State Department has said that. I think that's been proven."
In regard to the foundation she added: "We spend 90 per cent of all the money that is donated on behalf of our programmes of people around the world and in our own country. I'm very proud of that. We have the highest rating from the watchdogs and would be happy to compare what we do with the Trump Foundation which took money from people and bought a 6ft portrait of Donald. Who does that? It's just astonishing."
Last year, our parent company International Business Times documented the ways in which many major foreign governments that had donated to the Clinton Foundation ended up receiving a boost in arms export authorisations from the Clinton-led State Department.