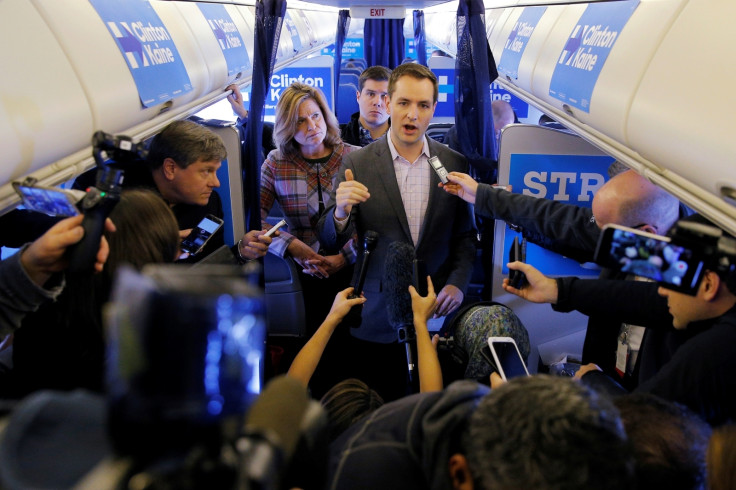 The former managers of Hillary Clinton and Mitt Romney's presidential campaigns are teaming up with top security experts from Google, Facebook and CrowdStrike to prevent cyberattacks that could target elections in the United States. Announced by the Harvard Kennedy School on Tuesday (18 July), the new bipartisan initiative called "Defending Digital Democracy" (DDD) will be co-led by Robby Mook, Clinton's 2016 campaign head, and Matt Rhoades, who served as Romney's 2012 campaign manager.
Launched by Harvard's Belfer Center for Science and International Affairs, the project aims "identify and recommend strategies, tools, and technology to protect democratic processes and systems from cyber and information attacks" and "offer concrete solutions to an urgent problem."
The project will be run by Eric Rosenbach, co-director of the Belfer Center and former assistant secretary of defence.
"Americans across the political spectrum agree that political contests should be decided by the power of ideas, not the skill of foreign hackers," Rosenbach, who served as chief of staff to secretary of defence Ash Carter from 2015 to 2017, said in a statement. "Cyber deterrence starts with strong cyber defense — and this project brings together key partners in politics, national security, and technology to generate innovative ideas to safeguard our key democratic institutions."
Defending Digital Democracy has also enlisted a number of tech, cybersecurity and national security experts including Facebook Chief Security Officer Alex Stamos, Google's Director of Information Security and Privacy Heather Adkins, Crowdstrike co-founder and CTO Dmitri Alperovich and the National Security Agency's former director of information assurance Debora Plunkett.
Two top Democratic and Republican election lawyers have also been recruited to advise the project along with Stuart Holliday, former US ambassador for special political affairs at the United Nations and Nicco Mele, director of the Kennedy School's Shorenstein Center on Media, Politics and Public Policy.
"Over the last two years, nearly every election on both sides of the Atlantic has been affected by foreign cyber attacks, including Hillary Clinton's in 2016," said Mook. "Many foreign countries, and even terrorist organisations, exploit digital technology to advance their agendas and influence public narratives abroad."
He added that DDD will find "practical solutions to help both parties and civic institutions that are critical to our elections better secure themselves and become more resilient to attacks".
The new project will help institutions bolster their defences against cyberattacks by "developing solutions to share important threat information with technology providers, governments, and political organisations" and offering "playbooks" to election administrators, election infrastructure providers and campaign organisations to improve their own cybersecurity.
It will also look at using emerging technology such as blockchain to potentially improve the integrity of systems and processes critical to the elections and call on civic, technology and media leaders to develop best practices to deal with disinformation campaigns.
Earlier this year, US intelligence agencies concluded that Russian President Vladimir Putin ordered a complex "influence campaign" designed to undermine American democracy, hurt Clinton's campaign and boost Trump in the presidential election.
"Foreign actors could target any political party at any time, and that means we all need to work together to address these vulnerabilities", Rhoades said. "This project will bring together not just different parties and ideologies, but subject matter experts from cyber security, national security, technology, and election administration to make a difference."