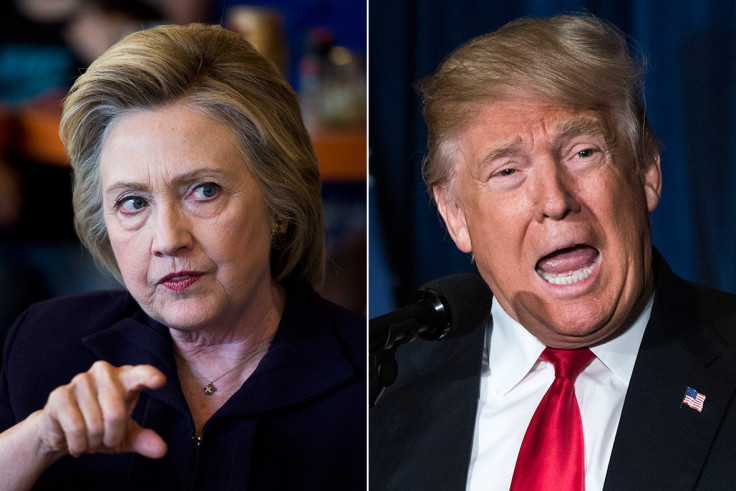 Hillary Clinton and Donald Trump find themselves in a dead heat in the battleground state of Florida, a new New York Times Upshot/Siena College Research Institute poll released on Monday (19 September) revealed. Recent polls show a shift in Trump's favour ahead of November's presidential election.
The new survey found the former secretary of state marginally ahead of the real estate mogul in the Sunshine State, which traditionally votes red. Clinton leads by a single point against Trump, with the support of 41% of likely voters to Trump's 40%. Libertarian nominee Gary Johnson follows with 9% and Green Party nominee Jill Stein with 2%.
"Trump has a large lead among Republicans (78%) as Clinton does with Democrats (77%) and independents are evenly split at 34% for Trump and 32% for Clinton with 18% for Johnson. Women lean towards Clinton but men tend to support Trump," explained Siena College Poll Director Don Levy.
Levy added: "There is not only a significant gender gap in this race, but also large racial divides. Trump is up 51 to 30% among white voters, while Clinton has a commanding 82-4% lead with African-Americans and 61-21% among Hispanics/Latinos."
The poll found that both candidates are viewed unfavourably by likely Florida voters, with Clinton viewed unfavourably by 53% and Trump by 55%. "Equal percentages, 37%, view one of the candidate's favourably and the other negatively while 15% view them both unfavourably and only 2% have a favourable opinion of both," Levy said. "Majorities of Blacks and Latinos view Clinton favourably while half of white likely voters have a favourable opinion of Trump. Of those with an unfavourable opinion of both, a third say they will vote for Johnson, 22% for Clinton and 17% for Trump."
Florida, as usual, is among the battleground states in the upcoming presidential race. Another poll on the race in Pennsylvania, another key state, found Clinton marginally ahead by 8% in a four-way race against Trump, Johnson and Stein. Clinton leads with 40%, followed by Trump with 32%, Johnson with 14% and Stein with 5% in the Keystone State, according to a survey by Morning Call/Muhlenberg College.
Clinton lost some support in the past couple of weeks after a case of pneumonia caused her to take a four-day break. A general election matchup poll by the LA Times/USC Tracking found Trump ahead by seven percentage points, 48% to Clinton's 41%.
The two candidates are set to meet for their first presidential debate on 26 September at Hofstra University in Hempstead, New York.