Clinton's emails could be recovered by NSA, says Kim Dotcom
Bulk surveillance program could be used to access deleted email cache.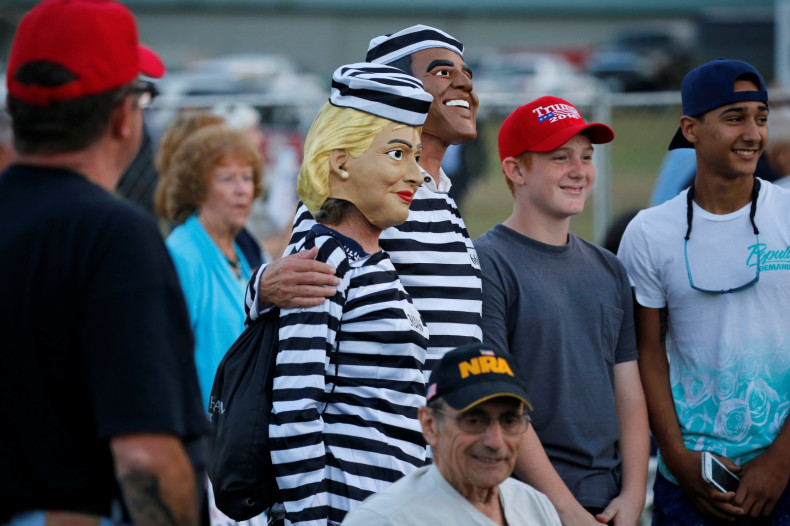 An internet entrepreneur notorious for his illegal file-sharing website Megaupload says Hillary Clinton's 33,000 deleted emails could be recovered by the US National Security Agency.
"I know where Hillary Clintons [sic] deleted emails are and how to get them legally," wrote Kim Dotcom on Twitter Wednesday (27 October).
Dotcom is fighting extradition to the United States on copyright infringement charges, among others, for hosting unlicensed content like films, music, and software on his defunct file-sharing site.
Attached to the tweet — which was copied to Donald Trump's Twitter account — is a screenshot with a five-step plan on how to get the emails. Step two suggests contacting Michael Rogers, Director of the National Security Agency (NSA). The third step is to have Rogers use the XKeyscore surveillance program, revealed by Edward Snowden, to recover the emails.
Throughout the 2016 election campaign Donald Trump has needled Clinton repeatedly about the private email server that she used for some communications while Secretary of State. During an investigation it was found that she had deleted some 33,000 emails that she decided were not work related. Trump has questioned what they may have contained.
Dotcom believes government surveillance technology could be used to recover those emails. The NSA has been allowed to collect and keep bulk internet data, including emails, social media posts and more. In October it was revealed internet company Yahoo is still scanning the emails of its users for US intelligence. The XKeyscore software allows analysts to drill down into a user's data.
The NSA has been allowed to keep all communications in the US for up to five years, and longer under some conditions. Specifically, either the sender or recipient has to be outside the US, but bulk data collection means everything is scooped up.
The timeframe means emails would be available back to 2011, when Clinton was Secretary of State. She began using a private email server in the basement of her family home even earlier than that, though, dating back to at least 2009.
Dotcom, who lives in New Zealand and has been subject to targeted US surveillance, said that he is trying to highlight "that there is a 'legal' route" to access Clinton's emails.
Late last year a judge ruled that he and other founders of the Megaupload site could be extradited to the US. Dotcom is currently working on an appeal.