An eccentric billionaire has been given the go ahead to build the world's biggest dinosaur park on Australia's Sunshine Coast.
Mining magnate Clive Palmer, 59, obtained planning permission to build his dinosaur park despite local residents filing around 200 objections, saying the park would be noisy and ruin the area's reputation.
The park will include five Tyrannosaurus Rex robots, with the largest standing at 8.5m tall. In total, he has ordered 117 animatronic dinosaurs from China and has permission to have up to 160 replicas of the extinct animals.
The robots will move their tails and chests and be able to blink their eyes.
A spokeswoman for the Sunshine Coast Regional Council said Palmer's proposal was approved unanimously, with officials hoping the park will serve as a tourism boost.
The council said: "[The park] has the potential to attract new patronage and maintain the economic viability of the resort."
He originally wanted to call the attraction Jurassic Park after the film and book of the same name, but he was faced with copyright issues, so changed the name to the Palmer Coolum Resort: Dinosaur Park.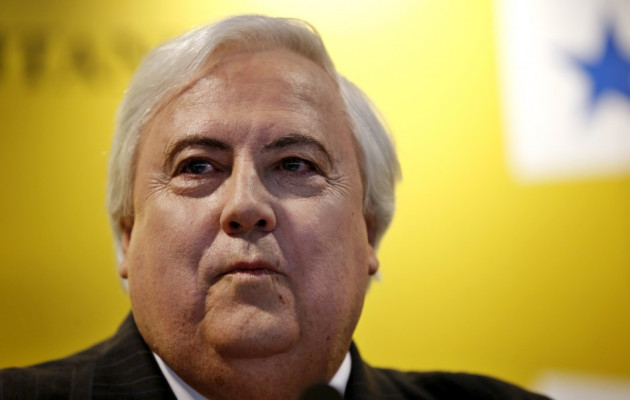 The Sunshine Coast Daily also reported that Palmer had initially wanted to create real dinosaurs with DNA, as in the Jurassic Park film and had been in touch with the scientists who cloned Dolly the sheep.
Palmer is known for his extravagant and eccentric plans - earlier this year he announced he is planning to build a replica of the Titanic, saying: "I want to spend the money I've got before I die."
Two robot dinosaurs are already on display and a third is under construction on the billionaire's resort, a spokeswoman for Palmer told AFP: "Jeff the T-rex is near the golf course pro shop, there is Bones the Skeleton and a giant crocodile is being installed. More dinosaurs are coming in the next few weeks."
Councillor Jason O'Pray also said the resort will be nothing like traditional theme parks, telling Australia's Associated Press: "It's a very small, low-key dinosaur display at best,'' he said. This is not Disneyland. It is not a theme park."
Palmer is currently trying to become prime minister of Australia after registering his Palmer United Party.
Speaking earlier this year, he said: "I'm running to be the prime minister of Australia.
"I am standing because I think I can offer better service to the community than anyone else. Now is the time for Australia to claim back itself."