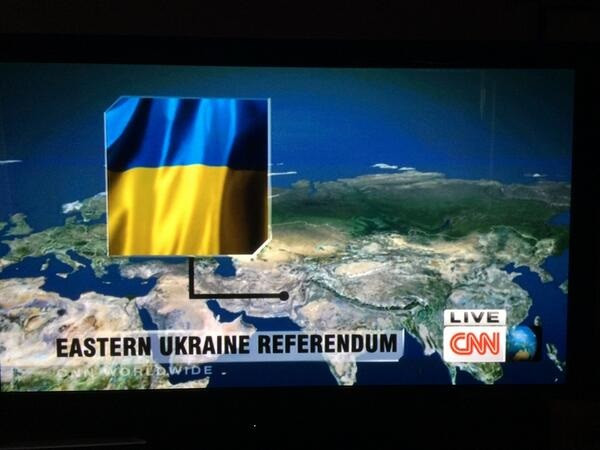 Leading US news channel CNN has once again got confused with its geography after placing Eastern Ukraine in Pakistan.
The amusing blunder was made while the news station was reporting about the independence referendums in the eastern areas of Donetsk and Lugansk.
Instead of pointing to the correct part of Ukraine it mistakenly put an arrow with the Ukrainian flag on top of Pakistan, South Asia to the amusement of many Twitter users.
It comes after a recent poll that showed only 16 per cent of Americans could pinpoint Ukraine on a map, with some believing the troubled region was located as far south as Argentina or Australia, or bizarrely as far north as Finland.
It is not the first time CNN has come under scrutiny for having poor geography.
Last year eagle-eyed viewers took to Twitter to mock the news giant when it marked Hong Kong in Sao Paulo, in South America.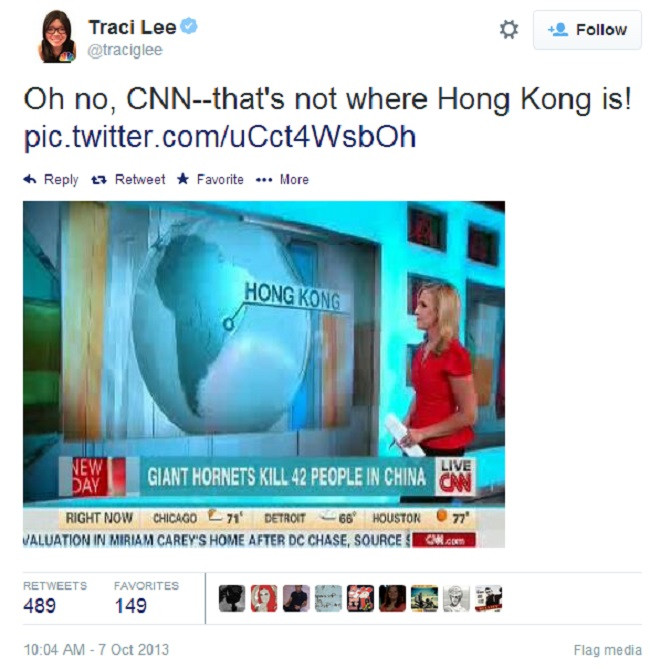 The channel also outraged Brits when it relocated London hundreds of miles away to the north-east in Norfolk during a report about phone-hacking arrests in the capital.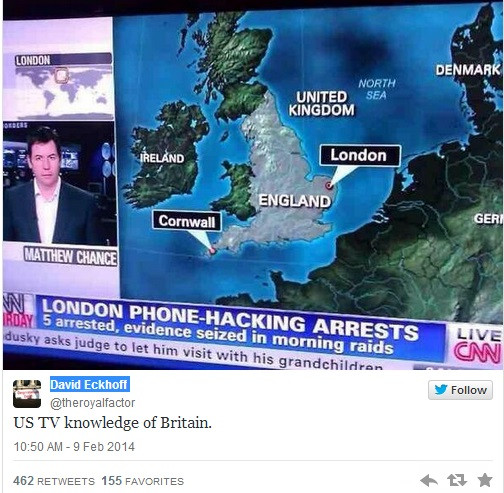 Before that, a CNN news report on the Refugee Crisis in Afghanistan also mistakenly used a graphic of Syria.