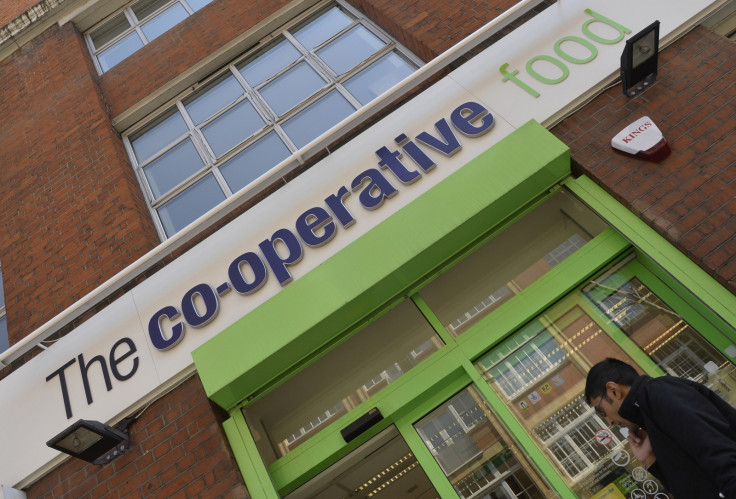 The Co-operative Group has posted a £132m ($165m) loss after it wrote down the value of its stake in the troubled Co-op Bank to zero.
The supermarkets-to-funeral parlours business owns a 20% stake in the bank and said "we have reviewed the fair value at the year-end and reduced the value to nil".
The group, which has been restructuring many of its operations, turned in a pre-tax profit of £23m last year.
The mutual, owned by its members, had previously valued its stake in the bank at £140m, but now said it believed this was "a prudent valuation".
It said: "Given that the bank is in a sale process, the consideration to be received for our share is obviously volatile and potentially has a large range of options and we believe this is a prudent valuation."
The 150-year-old bank, primarily owned by US hedge funds, put itself up for sale in February after revealing a £1.5bn black hole in its balance sheet four years ago from which it is still trying to recover.
The bank said it has received expressions of interest from a number of "credible" buyers, but other financial institutions, such as TSB owner Spain's Banco Sabadell, have ruled themselves out of making a bid.
Co-op Bank, which has four million customers, reported an annual loss of £477m earlier last month, bringing its cumulative losses over the past five years to more than £2.7bn.
The group said after stripping out its new bank valuation it made an underlying profit of £59m, as it upgraded more than 600 food stores and 200 funeral homes over the year.
Group chief executive Steve Murrells said: "While much remains to be done, our rebuild plans have really started to deliver value for our customers, our members and their communities. That is exactly what the Co-op should be doing."