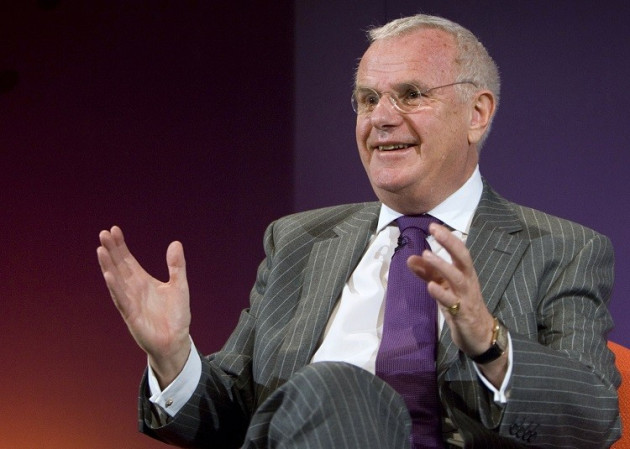 Lord Myners, a former Labour city minister, will oversee Co-operative Group's internal review in the wake of the Paul Flowers scandal, a gaping capital hole on the banking arm's balance sheet, and worsening financial results.
He has been appointed as a senior independent director to Co-op's board and will chair the group's governance review. Myners will scrutinise and report on Co-op's democratic structures, as well as how its board is appointed and governed.
Co-op's problems were crystallised by a scandal involving its bank's now former chairman Paul Flowers. Flowers, a Methodist minister, is on police bail after being arrested in connection with allegations of drug offences following an investigation by the Mail on Sunday.
"The Co-operative Group is at a crucial point in its development," said Myners.
"I am excited to be joining the board at this important time. The Co-operative Group has a long and proud history at the heart of communities up and down Britain, with an extraordinary foundation based on customer ownership.
"Right now it faces serious challenges in terms of business performance and ensuring that the right governance is in place to deliver in the interests of all its members and customers."
He added: "Together we will make sure that The Co-operative Group can realise its significant potential and properly capitalise on the huge opportunities ahead."
Co-op Bank is one of UK's smallest lenders with 6.5 million customers and a 1.5% share of the current account market.
Co-op troubles
The group pledged to review its "democratic structure" and stressed the need to "modernise" itself following the exposure of a £1.5bn (€1.8bn, $2.5bn) black hole in its balance sheet.
This led to a number of executives leaving, including Flowers, and a recapitalisation plan to convert junior bondholders into shareholders.
There was uproar from a number of the Co-op's members when a group of six hedge funds were also drafted in under the plan to save the ethical lender. These funds now own 30% of the bank.
Co-op revealed it lost customers as a result of the Flowers scandal, intensifying competition from other banks, and the introduction of seven-day account switching.
Chancellor George Osborne has also launched an independent inquiry into embattled Co-operative Bank.
On the same day as the Treasury announcement, accountancy watchdog the Financial Reporting Authority confirmed it is "making enquiries" into the institution over its 2012 accounts with the potential for a full investigation.
Police arrested former chairman Flowers, who was allegedly found to be embroiled in crack cocaine, crystal meth and ketamine-fuelled sex orgies, as part of an investigation into the supply of illegal drugs.
Flowers was paid £132,000 a year as chairman of the Co-op Bank from 2010 until May 2013, when he stepped down.
He faced embarrassment in front of the Treasury Select Committee after telling MPs that Co-op's assets stood at £3bn when, in fact, they were around £47bn.
In November, Co-op Bank revealed it is closing 15% of its branches and cutting jobs as part of a five-year turnaround plan. In the first six months of 2013, the bank made a pre-tax loss of £709.4m.
The bank racked up huge losses on commercial property during the financial downturn, much stemming from is disastrous takeover of the Britannia Building Society.