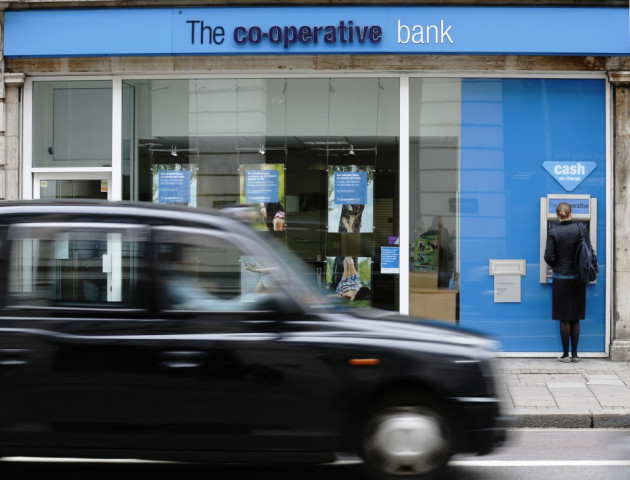 Co-operative Bank's woes are deepening as accounting watchdog the Financial Reporting Council confirms it is "making enquiries" into the institution over its 2012 accounts with the potential for a full investigation.
It follows the bank's revelation that it has a £1.5bn capital hole on its balance sheet, a drugs and orgies scandal surrounding former chairman Reverend Paul Flowers, the resignation of Co-operative Group chairman Len Wardle who had appointed Flowers to his role, and ongoing poor financial performance which led to the "ethical" institution being taken over by hedge funds.
"We are making enquiries into the Co-op's financial reporting in accordance with our normal procedures and under the terms of the Accountancy Scheme if we commence a formal investigation we will announce that via a press announcement," said a statement from the FRC.
Ordinarily, the FRC does not announce its initial enquiries. However, on 4 November the Co-op had made comments in a prospectus revealing this fact.
"The Bank has received certain enquiries from the Conduct Committee of the Financial Reporting Council in respect of the 2012 accounts," said the document.
"These enquiries relate to the disclosure in the 2012 annual report and accounts of the Bank's regulatory capital position. They also relate to the Bank's loan impairment, impairment of its investment in its replacement banking IT platform, and to fair value disclosures."
Police have arrested the former chairman Flowers, who was found to be embroiled in crack cocaine, crystal meth and ketamine-fuelled sex orgies, as part of an investigation into the supply of illegal drugs.
According to a police statement, authorities confirmed that "Flowers has been taken to a police station in West Yorkshire where detectives will continue their enquiries."
The 63-year-old ex-bank chief, who was in charge at the time of the Co-op's near collapse, was filmed counting out £300 in cash. The Mail on Sunday said a friend of Flowers, Stuart Davies, handed over the footage and a series of text messages.
One text said: "Have 2 bags of Charlie here and have ordered another 5... enough? Px".
Flowers was paid £132,000 a year as chairman of the Co-op Bank from 2010 until May 2013, when he stepped down.
He faced embarrassment in front of the Treasury Select Committee earlier this month after telling MPs that Co-op's assets stood at £3bn when, in fact, they were around £47bn.
Meanwhile, the Co-op has launched a "root and branch" investigation into how the embattled lender is run. The group pledged to review its "democratic structure" and stressed the need to "modernise" itself.
In November, Co-op Bank revealed it is closing 15% of its branches and cutting jobs as part of a five-year turnaround plan. In the first six months of 2013, the bank made a pre-tax loss of £709.4m.
The bank racked up huge losses on commercial property during the financial downturn, much stemming from is disastrous takeover of the Britannia Building Society, and is currently undergoing major restructuring.
Part of its plan to fill the £1.5bn capital hole on its balance sheet, stemming from regulatory requirements to build up sufficient buffers against future crises and negate any need for bailouts, is to convert junior bondholders into shareholders.