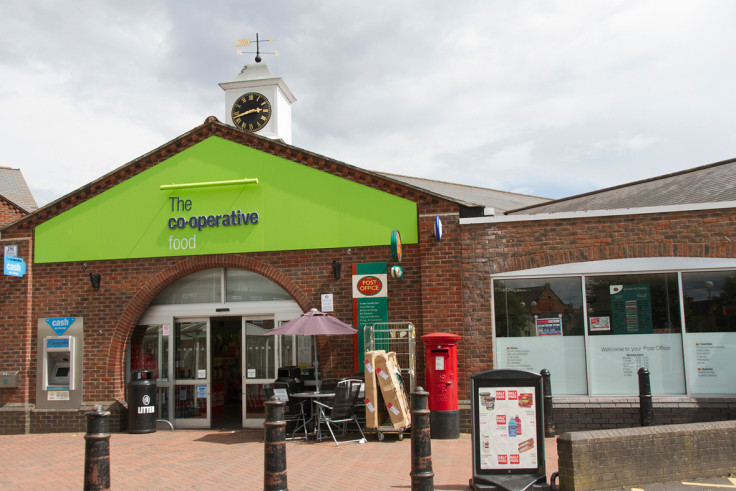 The Co-operative Group has posted a sharp decline in pre-tax profits in the first half of its financial year, despite a steady turnaround in sales across its operations. In the 26 weeks to 2 July, the mutual reported a 53% year-on-year decline in pre-tax profits to £17m ($22.1m), which the company blamed on higher staff wage bills and on the costs related to its three-year Rebuild strategy.
Earlier this week, the group revealed it would write £45m off the valuation of its stake in Co-op Bank, amid ongoing problems in the banking sector, bringing the value of the lender down to £725m.
However, revenue increased 2.2% from the corresponding period in 2015 to £4.7bn, as customers transactions were 3.3% higher year-on-year.
The Manchester-based company added investment in its supermarket business was beginning to deliver results, with like-for-like food sales increasing 3.1% year-on-year and the group's convenience chain growing ahead of the wider market, which was held back by an ongoing price war in the sector.
"Revenues across the group have grown and, in line with our strategy, profitability has fallen due to our major Rebuild investment, pay increases for our people and price cuts for our customers," said group chief executive Richard Pennycook.
Meanwhile, revenues in the Funeralcare division held steady – aided by growth in pre-paid funeral plans – while the general insurance business delivered a strong profit performance in the six-month period.
Pennycook added that the group would continue to invest in the long term to strengthen the appeal of its products and services.
"We are only half way through the Rebuild and much remains to be done, whether it is investing in our digital capability or campaigning on key issues," he explained.
"We remain firmly on track with our plans and are encouraged that the work we are doing is attracting more and more people back to the Co-op."