Reality star Kendall Jenner is reported to have almost clashed with Amber Rose at Coachella 2015, several weeks after the model was embroiled in a Twitter feud with her half-sister Khloe Kardashian.
US Weekly reports that Rose, 31, arrived at the McDonalds and Chevrolet Pool Party on 11 April and sat in a cabana, completely unaware that it had been reserved by the 18-year-old model.
According to an eyewitness, Jenner arrived with her friends, including Hailey Baldwin, shortly after and saw that Rose was occupying her reservation.
The Keeping Up With The Kardashians star reportedly exclaimed: "No way, this is not happening." However, when an escort told Rose to leave, she is said to have replied: "Well, my drink is here!"
The escort allegedly insisted the model leave the cabana, which she eventually did, but not before reportedly shooting "side-eye" towards Jenner.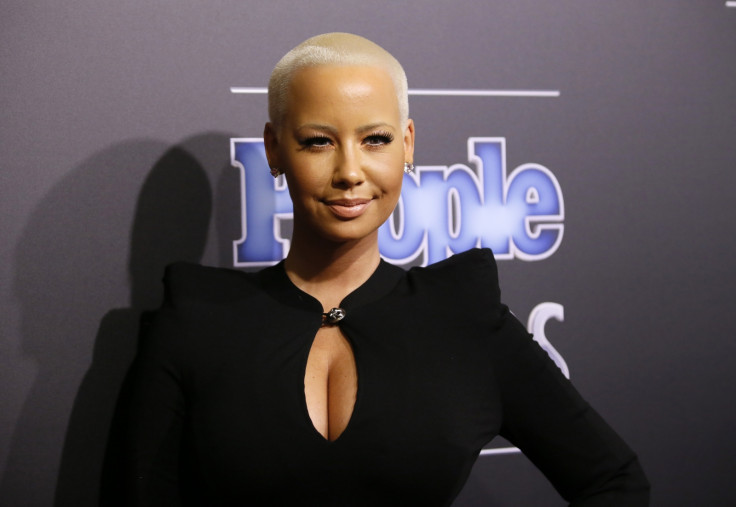 Missing from the alleged encounter was Jenner's younger sister Kylie Jenner, who is at the centre of the feud between the famous family and Wiz Khalifa's estranged wife.
In February, Rose blasted rapper Tyga for reportedly leaving his fiancee Blac Chyna to start a relationship with Kylie, 17.
During the radio interview with Power 105.1's Breakfast Club, Rose said: "She's a baby, she needs to go to bed at 7 o'clock and relax. [Tyga] should be ashamed of himself. He has a beautiful woman and a baby and left that for a 16-year-old who just turned 17."
Defending her younger sibling, Kardashian slammed the School Dance actresses' comments via Twitter, writing:
Rapper Kanye West - Kim Kardashian's husband and Rose's ex-boyfriend - then waded into the catty spat, claiming he needed to take "30 showers" after breaking-up from the model.
The All Day hitmaker told The Breakfast Club: "She's just soakin' in the moment. If Kim had dated me when I first wanted to be with her, there wouldn't be an Amber Rose. It's very hard for a woman to want to be with someone that's with Amber Rose... I had to take 30 showers before I got with Kim."
Neither Jenner or Rose have responded to the run-in reports.