Coachella 2015 weekend two behind-the-scenes: Beyonce, Ellie Goulding, Kendall Jenner, Drake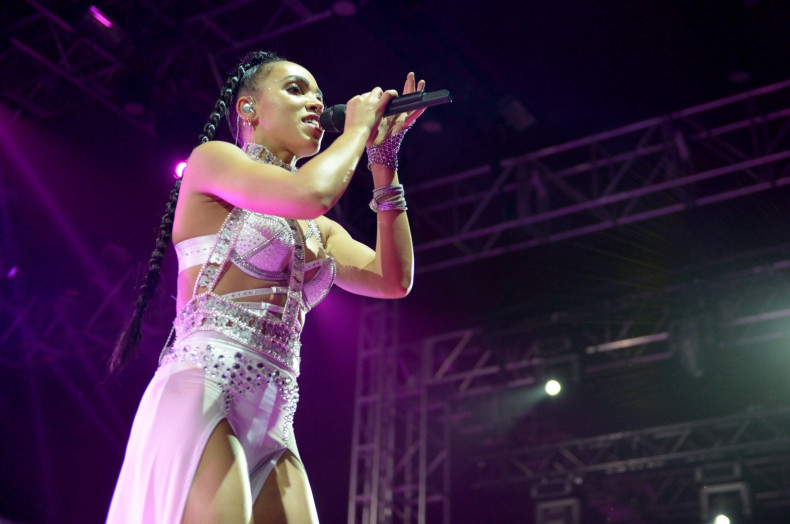 After a fortnight of unexpected on-stage kisses and surprise performances, Coachella music festival has wrapped up for another year and it went out with a bang thanks to the likes of Nicki Minaj, Kendall Jenner, Jared Leto and Ellie Goulding attending weekend two.
Hosted in Indio, California, weekend two was headlined once again by rock god Jack White and hip hop's very own Drake, bringing together an eclectic mix of celebrities watching from the audience.
The entertainment wasn't only reserved for the stage though as Khloe Kardashian threw a huge party at a rented mansion for the weekend. The E! reality star's younger sister Kendall Jenner rocked up to the party with her youngest sister Kylie Jenner, who appeared to have left her clothes at home.
Following her brief appearance during the first weekend, Beyonce made a surprise return to watch DJ David Guetta perform his set. Of course Queen Bey was given the VIP treatment as she joined the producer in the DJ booth.
After celebrating her five million followers on Instagram, Love Me Like You Do songstress Ellie Goulding headed to the desert with a group of friends and wasted no time in getting her bikini on and sunbathing at their apartment.
R'n'b singer Ciara knows how to make a grand appearance as she crashed DJ R3hab's set to debut a remix for her latest single I Bet, taken from her upcoming new album, Jackie.
Judging by her Instagram photos, socialite Paris Hilton enjoyed a carefree weekend mingling with her fans in the audience after her performance, while actress Bella Thorne modelled her chic spring festival outfits.
Here's a behind-the-scenes look at what these celebrities got up to at Coachella's weekend two...
Beyonce and David Guetta:
Nicki Minaj:
Kendall and Kylie Jenner:
Ellie Goulding:
Khloe Kardashian:
Bella Thorne:
Ciara:
Drake:
Paris Hilton:
Jared Leto:
Tinashe:
Tyga:
More about Coachella 2015
Coachella: Kylie Jenner bares all in sheer bodysuit at Khloe Kardashian Regroupd party
Rihanna drugs scandal: Diamonds hitmaker denies snorting cocaine at Coachella in Instagram video
Drake and Madonna Coachella kiss: Rapper insists he wasn't disgusted by Queen of Pop
Justin Bieber: Footage emerges of star 'getting kicked out of Coachella trying to see Drake'