Baby singer Justin Bieber reportedly got into an altercation with security guards at Coachella 2015 and is said to have been removed from the music festival, just weeks after apologising for his bad behaviour.
The 21-year-old is said to have tried to gain access to the artists' entrance during Drake's headline performance on 12 April, but he was allegedly stopped by security who told him the area was at capacity.
According to TMZ, Bieber and his entourage insisted they had the correct wristbands and had been personally invited by the Young Money rapper. The All That Matters hitmaker also reportedly claimed that he was unable to stand in the crowd with other festival-goers because he would be mobbed by fans.
The Calvin Klein model was almost close to getting entry when a Coachella staffer attempted to escort him into the VIP area but security are said to have forcibly stopped Bieber in his path and allegedly put him in a chokehold from behind.
The Canadian pop star and his crew are said to have left voluntarily but may be considering taking legal action against the security guards.
The website has also published footage of the alleged incident and shows a man believed to be the singer being escorted through the crowds by two burly men.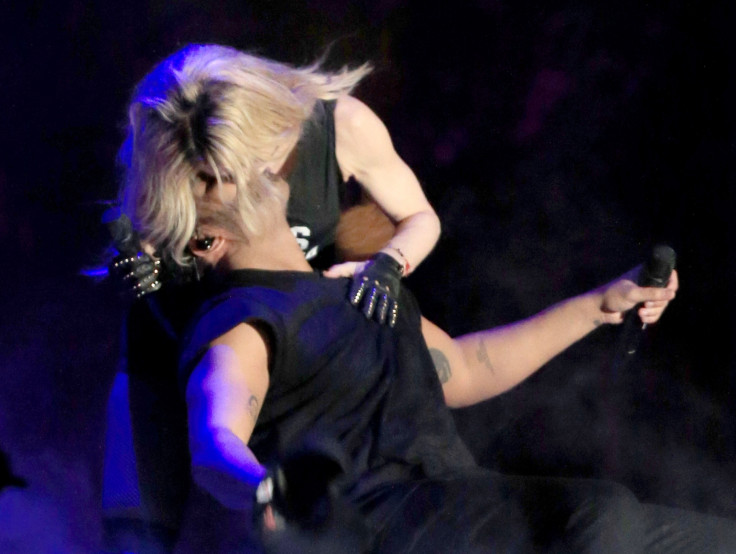 It seems Bieber did not let the incident affect his mood for the rest of the evening as Hollywood Life reports that he laughed off the incident with Drake, 28, after finally meeting up at a Coachella after-party.
A source told the website: "Justin apologised to Drake for not seeing his set and told him why. They actually laughed and were bro-ing out the whole time. Justin then left Drake without letting the incident bother him. He just hung out with girls all night."
They added: "[Justin] actually had a pretty good night all things considered. He didn't stress too much about it."
In March, several celebrities including Kevin Hart, Ludacris, Snoop Dogg and Will Ferrell, took part in the Comedy Central Roast of Justin Bieber, to make light of his controversial antics. At the end of the special, Bieber apologised to the audience for his behaviour, which has included getting arrested and causing damage to his neighbour's house after egging the property.
Bieber said: "I turned a lot of people off over the past few years but I know I can still turn out good music and turn everything all around," before joking: "You have my word I will not end up broken, pathetic, bitter, or sitting on the stage of somebody else's roast."