A Church of England theological college has apologised after trainee priests held a church service in the antiquated gay slang language Polari to commemorate LGBT History Month.
The service, held at the chapel of Westcott House in Cambridge on Tuesday (2 February), backfired after causing some members of the congregation to be "considerably upset and disquiet".
The event was described as "an attempt at queering the liturgy of evening prayer, locating the queer within the compass of faith, and recovering for the Christian tradition a sense of its own intrinsically subversive jouisance," according to the event programme.
The trainees used Polari, a coded innuendo-fuelled language popular within gay subculture until the decriminalisation of homosexuality in 1967, to underline the "subversive" theme of the evening.
Officials for the college, which trains priests for the Church of England, said the liturgy used during the service had not been authorised by the Church of England as required and conceded that it was a "variance" of church teachings.
The service included a prayer that referred to God as "the Duchess" and dapted the traditional "Glory be to the father, and to the son, and the Holy Spirit" line of the Lord's prayer to say: "Fabeness be to the Auntie, and to the Homie Chavvie, and to the Fantabulosa Fairy".
The BBC reported that organisers argued just as Jesus welcomed the outcast, "today we might follow in the footsteps of his daring, boldly and outrageously welcoming the Queer (both human and divine) in a way never before attempted".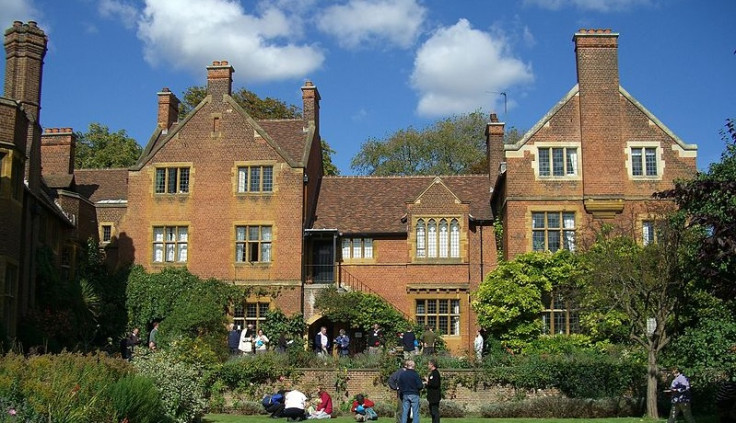 The principal of Westcott House Rev Canon Chris Chivers called the service "hugely regrettable".
He said: "I fully recognise that the contents of the service are at variance with the doctrine and teaching of the Church of England and that is hugely regrettable.
"Inevitably for some members of the house this caused considerable upset and disquiet and I have spoken at length to those involved in organising the service.
"I will be reviewing and tightening the internal mechanisms of the house to ensure this never happens again."